Is this the Best Sandwich in Southeast Asia?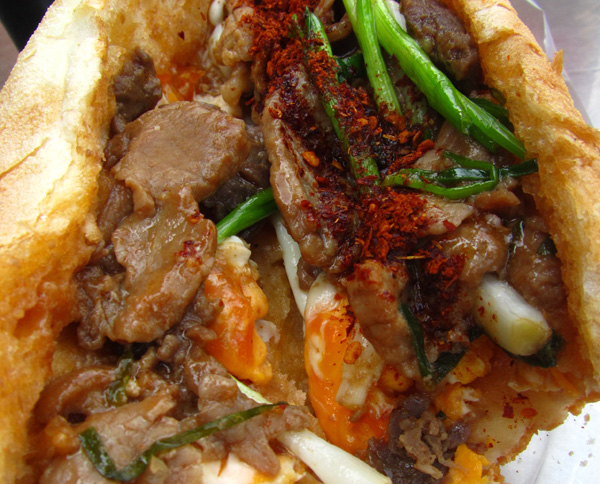 Sorry guys, this isn't exactly Thai food, but I feel obliged to share this photo of what I recognize as Southeast Asia's (if not the world's) best tasting (and looking) sandwich.
This sandwich is made every morning right across the border from Thailand, in Savannakhet, Laos. There's no real reason to visit Savannakhet, apart from this sandwich – and it's worth a pilgrimage.
So here it is for pure visual food porn entertainment.
Do you have a favorite sandwich in Southeast Asia?