Eating Thai Food Guide
"Food is about to be the highlight of your time in Thailand!"
(even if you don't speak any Thai)
First, watch this quick 2 minute video…
After you finish reading the Eating Thai Food Guide you'll know exactly how to take advantage of the most delicious Thai food.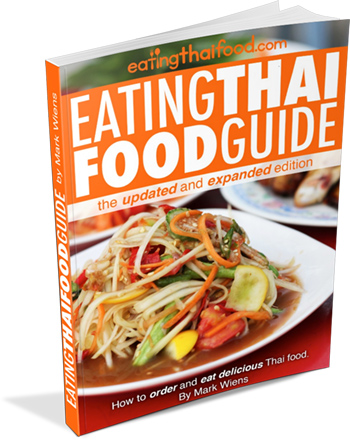 I remember a while back when a friend was visiting Thailand and I met up with him to go to one of my favorite restaurants.
He mentioned that he had just met some new friends at his hotel the day before and asked if they could join us – and of course, I said yes.
When we met up, we headed to the restaurant and I ordered a meal of about 7 different Thai dishes.
They all LOVED the food.
But then, after a few bites, they all started slowing down…
I asked them, why aren't you guys eating more? Keep on eating, we have A LOT of food to eat!
They shrugged a little and said, "well, we were hungry about 1 hour ago, and just couldn't wait, and so we had some food from a western fast food chain."
The challenge is knowing what and how to order Thai food, or even what's available to order.
After talking to them a bit more, I realized that they didn't eat at the western fast food chain because they really were craving a burger and fries, they ate there because they didn't know how to order or where to eat at a local Thai restaurant.
I'm not against fast food chains, but when someone eats there because they didn't have the confidence to order delicious Thai food – then I am against that.
The Eating Thai Food Guide will show you exactly how to order Thai food to have authentic Thai meal experiences.
By reading the Eating Thai Food Guide, you will gain an education on what and how to order Thai food, be able to recognize the different regional variations and genres of Thai cuisine, and be able to have amazing Thai meal experiences that you will never forget.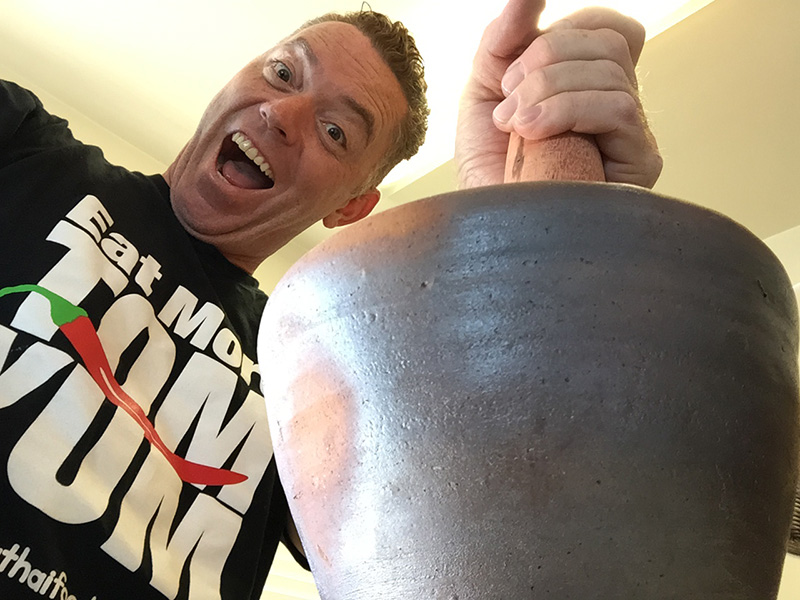 "Hey Mark, I love your Eating Thai Food Guide that I just bought. It's exactly what I was looking for. It's beautifully laid out and I like that you have links for locations and maps with additional photos. My first time in Bangkok I ate only a couple of dishes that I could recognize and I was getting tired of having the same thing. I'll be in Bangkok again soon and this time I'm unleashing all Thai street food "holy hell" now that I'm in the know."
– Patrick from California
Buy the Eating Thai Food Guide now for just $17: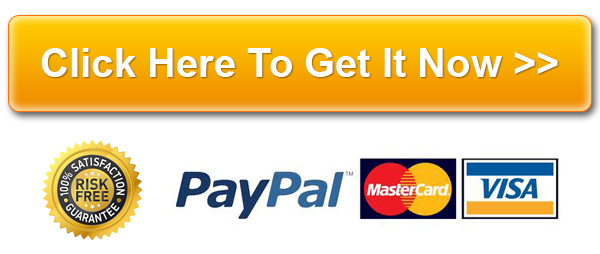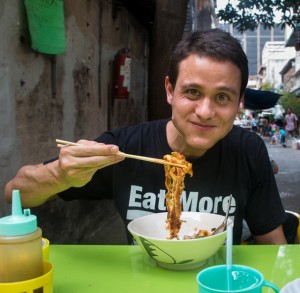 Nice to meet you, I'm Mark Wiens!
I've been a food lover since I was born, but it was in Thailand, with the abundance of food available and a culture that revolves around eating, where I really became passionate about food.
When I first came to Thailand, I knew very little about Thai food.
But from the moment I arrived, and saw the way Thai street food unfolded before me, I was fascinated.
I would take photos of everything I would eat (I still do), then drill my Thai friends… what was the name of this dish I ate? where can I eat this?
The more I ate, the more my passion grew for discovering and documenting more and more Thai food.
Since 2009, I've been living in Thailand, spending the majority of my time eating, and exploring Thai food.
The Eating Thai Food Guide is an accumulation of years of Thai food research and photos. It's kind of like an organized log or journal of the things I've eaten and what I've learned about Thai food.
Mark's articles about Thai food have been published in:

CNNTravel.com says…
"[The Eating Thai Food Guide is] an essential guide to expanding your eating repertoire beyond the usual Pad Thai and Green Curry!"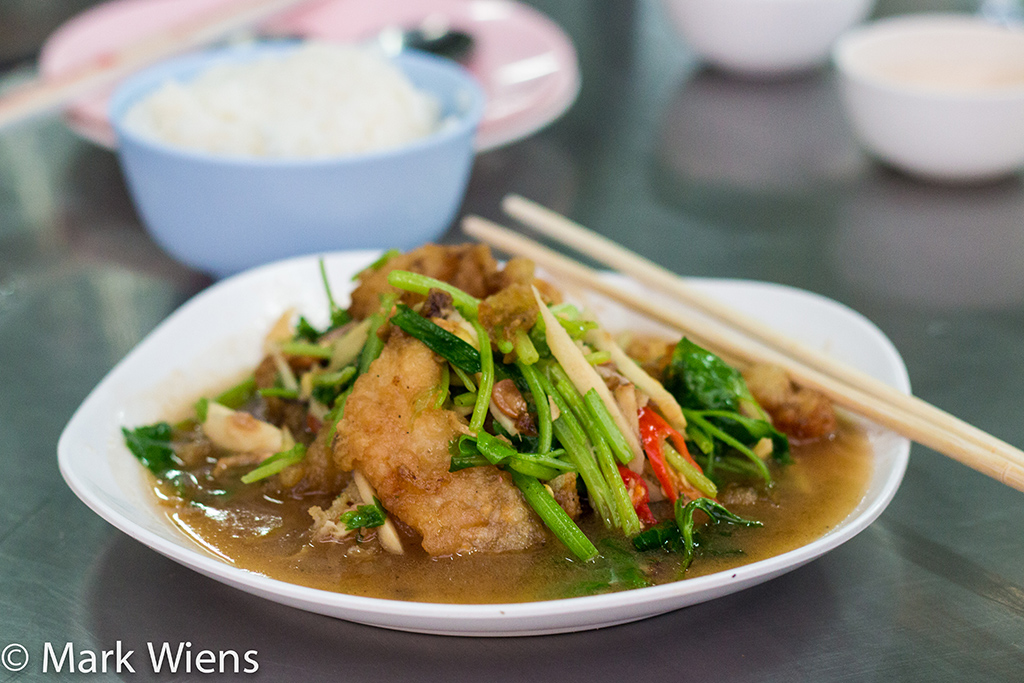 Here's a glimpse at what you're going to learn in the Eating Thai Food Guide:
Important Thai Food Phrases – Some of the most important food and restaurant related phrases that will assist you in successfully ordering food (written in English, phonetic pronunciation, and Thai script)
Thai Meal Plans – Thai food is served family style (everyone gets a plate of rice and shares the main dishes), the Eating Thai Food Guide is laid out with easy-to-use meal plans (including photos) that show exactly what dishes to order to enjoy a complete and delicious Thai feast that will touch on all the taste buds!
Different Genres of Thai Food – Thailand is a big country and there's a few genres of Thai food that are important to know before one can successfully enjoy Thai food. Would you prefer to eat plain rice or sticky rice?
Styles of Thai Cooking – From steaming to stir frying – learn the methods and ways that Thai food is cooked.
Thai Eating Etiquette – Do you know how to eat like a Thai? Learn Thai eating manners and techniques.
Written in English and Thai – All Thai foods and restaurants written in Thai, so you can easily show your taxi driver where you're going and the address.
Thai Noodle Guide – Not such a fan of rice everyday? Thailand doesn't just have 1 kind of noodle, there are all sizes, shapes, and flavors. Get the names with the pictures to find out what type of noodle to order.
Thai Dish Encyclopedia – Included is an encyclopedia of 140 plus of the best Thai foods. For each dish there is a photo, the name of the dish, pronunciation, Thai script, all of the main ingredients, what genre of Thai food it is (extremely helpful for ordering Thai food).
My Favorite Restaurants – Tips on some of my favorite restaurants in Bangkok and Chiang Mai
BONUS – Thai Drinks List – a list of the best Thai drinks
BONUS – Thai Desserts Guide – Over 60 Thai desserts with pictures to choose from!
By reading the Eating Thai Food Guide, you will not only gain an education on what and how to order Thai food, you'll also learn about the different regional variations and genres of Thai cuisine.
Everything in the guide is illustrated with Thai food photos.
You'll be able to order authentic Thai street food for you and your friends, and hopefully eat some meals in Thailand you'll remember forever.
When you're done reading the Eating Thai Food Guide, you'll be able to…
Order a well-rounded Thai meal (exactly the way Thais do)
Recognize the different regional varieties of Thai food
Choose amazing local Thai restaurants and street food stalls
Understand the ingredients and cooking methods of Thai cuisine
Eat Thai meals that you, and your friends and family will never forget.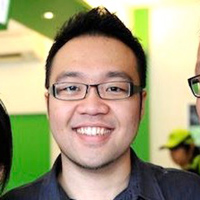 "The only Thailand food guide you'll ever need!"
– Daniel Wong (Blogger from Malaysia)
Here's a preview of what you're going to get…
Please note that this is just a tiny glimpse into all the info available in the full 149 page guide.
This is an eBook…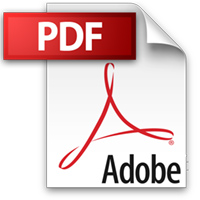 The Eating Thai Food Guide is an eBook. This means it's a digital book in PDF format.
As soon as you buy it, you'll instantly be able to download it to your computer – no extra fees, no wait time – you'll be learning about Thai food within seconds.
Another great thing about an eBook is that you don't need another heavy guide to lug around with you.
With the Eating Thai Food Guide, you can store it on your computer or mobile device, and have it at your fingertips all the time.
I wish something like this had been available when I was traveling through Thailand."
– David Lee (from GoBackpacking.com)
Is this guide right for me?
If you love to eat Thai food, the Eating Thai Food Guide is for you, and here are a few other examples how you'll find the guide useful…
Are you moving to Thailand, or already living in Thailand?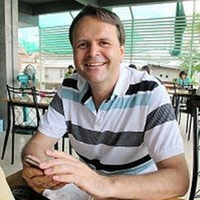 "Most people only eat a rotation of about four or five different dishes. This is mainly because they are nervous about ordering something new or unknown. What has been desperately needed is a guide to buying street food. Well, the wait is now over. Mark Wiens has launched an extensive ebook called "The Eating Thai Food Guide."
– Richard Barrow (Thailand Blogger)
First of all, we're pretty blessed to be in Thailand, where we have so much incredible food to eat. And in my opinion, there's no better way to get to know a country than through its food.
However, I've had many foreign friends in Thailand who eat the same 5 dishes over and over again for months, even years – and totally miss out on some of the gems of Thai cuisine.
It's not that they don't want to try other dishes, it's just that they don't really know what to order or where to order it.
The Eating Thai Food Guide is going to give you a foundational understanding of Thai cuisine, explaining the different regional variations, how to order well rounded meals, and where to order them.
After you read the Eating Thai Food Guide, you're going to have tons of ideas of what to eat.
Maybe you love to eat, and you're coming to Thailand to EAT as much as possible?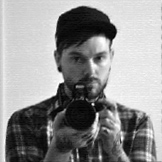 Armed with this eBook, you will discover local dishes that many visitors to Thailand miss.
– Danny Chambers (Thai food lover who visited Thailand)
This was me when I came to Thailand for the first time… though at that time I had no clue what I was doing.
But after years and years of extensive Thai food research (that's a fancy way of saying I've eaten A LOT of Thai food), I can say that I have a wealth of valuable tips and suggestions for you.
I named it the "Eating Thai Food Guide" because that's exactly what it's meant to be – a guide that will help you eat the best Thai food.
You're going to love the vast amount of dishes you can order, the meal plans that will show you precisely what to order, and some of personal restaurant recommendations of where you can eat Thai food like a local.
You enjoy eating, BUT you're a little concerned about Thai language, culture, food safety?
"Comprehensive and informative — an encyclopedia of what to eat and where. I love that you include names of all dishes in Thai script, plus photographs. For travelers with no time to learn Thai this is an invaluable touch."
– Janet Brown (Author based in Thailand)
You don't speak Thai, you don't know the culture, you're not even sure what food is safe to eat…
Don't worry, you are covered.
I've including 4 full pages of my personal Thai street food safety tips. You'll find also find tips about eating etiquette in Thailand, and how to eat Thai style.
Plus, after you read the Eating Thai Food Guide, you're going to have the confidence to order Thai dishes at any restaurant or street food stall you go to. No need to worry, because you're about to take full advantage of the delicious food available.
Maybe you're not even in Thailand, and don't have plans to visit anytime soon?
"The Eating Thai Food Guide is the most extensive guide to Thai gastronomy I've ever seen. It's like the most complete, detailed, helpful menu you've ever seen: learn about the many different types of food across Thailand, all the best dishes to order, including healthy and vegetarian options, details and ingredients of every meal you'll come across, pronunciation notes for each dish, Thai translations you can copy down and show while on your travels, best spots and recommended restaurants across Bangkok, how to order food and drinks in Thai, and important etiquette. If you're a foodie traveling to Thailand (or even a foodie visiting your local Thai restaurant at home) Mark's the guy to listen to when it comes to eating Thai food!"
– Cody Mckibben (Digital Nomad at ThrillingHeroics.com)
You're still going to learn all about Thai food, the different regional variations, and the vast diversity of Thai dishes available.
When you go to your local Thai restaurant, you'll be able to order something off the special "Thai" menu and impress the people at the restaurant.
Also, it's just great to know more about Thai food!
The Eating Thai Food Guide gives you the confidence and information you need to find, order, and eat some of the best Thai meals!

Be the hero of your table for $17
(that's only the cost of one meal for two)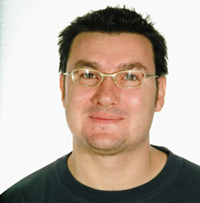 "A step by step Bangkok street food guide that tells you not only what to eat and exactly where to find it, but actually shows you through numerous photos and maps. Essential for anyone interested in exploring Bangkok's world famous street-side cuisine."
– Chris Mitchell (Journalist based in Bangkok)
Frequently Asked Questions:
What is an eBook?
An eBook is a digital book. It's a digital file in PDF format.
What is the benefit of an eBook?
One of the most awesome things about an eBook is that you can get it instantly. Since it's a digital file, you don't have to wait for shipping, you'll be browsing delicious Thai food within seconds.
Also, as a traveler, you don't want to carry around a giant heavy guide, do you? Having an eBook allows you to have all the information at your fingertips, on your computer or mobile device.
Is there a printed edition?
No. At this point there is no printed edition.
Still want a hard copy? Can I print the guide myself?
Yes, of course.
Many people have already told me that they have printed the guide themselves, and it has worked extremely well. You could print the entire guide, or print off sections that you want – like a restaurant you want to go to.
Can I use the Eating Thai Food Guide on my iPad, phone, or other mobile device?
Yes, you can.
It's easiest to first download the guide onto your computer, and from there send it to your device. Using a PDF reader application, you'll be able to access the full guide on any of your mobile devices – so you can take the information with you wherever you go.
Is the guide only good for a single device or can I use it on more devices?
Once you download the Eating Thai Food Guide, you'll have the .PDF file on your computer.
You are completely free to put it on your iPad and phone as well, or send it your spouse or share it with your family who is going to Thailand along with you.
However, I've put A LOT of work into the guide, and it's one way I make a little bit of income to live off – so I'd just ask that you be mindful of that. Thank you!
What if there is a problem (like, my internet FROZE while I was buying)?
Don't worry at all.
As you can see, I spend a lot of time online, if there is any problem (like with your internet freezing when you're about to buy it), just send me a message and I will respond to you as fast as possible.
And I will ensure you get the guide.
If you have any other questions, please feel free to message me at [email protected]
I don't have a PayPal account, can I still buy it?
Do you have a debit or credit card? You can pay through PayPal using a debit or credit card.
Here's how:
1. Click the orange "get it now" button, which will open up a pop-up window
2. Click on the yellow "Checkout with Paypal" button
3. At the bottom you'll see "Pay with a debit or credit card, or Bill Me Later"
4. On this screen you'll be able to pay with a debit or credit card, without having a PayPal account
14 Day Money-Back Guarantee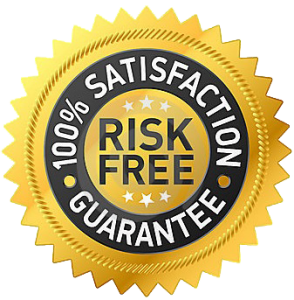 One of the reasons you don't see advertising on EatingThaiFood.com is because I don't always trust what others advertise or sell – and that's precisely why I sell my own product – it's something I know that I put my whole hearted passion into.
I sell the Eating Thai Food Guide to you with confidence, knowing the hard work and years of research I've put into it, and I stand behind its value.
I am confident the Eating Thai Food Guide will help you eat amazing Thai food, so I am offering it to you completely risk-free. If you read the guide and don't learn anything, send me an email within 14 days and I will refund your money, no questions asked.
I know the Eating Thai Food Guide will be helpful.
– Mark Wiens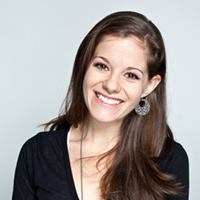 "If you're looking for a crash course in all things Thai food, this is the guide for you. Having roamed the sois (small streets) of Bangkok with Mark in search of great food, I can vouch for the fact that he tries everything in an attempt to find the best food out there, bar none. More importantly, he really loves to eat – and that love really comes through in this detailed guide to the dishes, foods and desserts on offer in Thailand. –
– Jodi Ettenberg (Traveling author at Legal Nomads)
There is so much Thai food waiting for you to eat.
Learning about the extensive variety of Thai dishes (written in English and Thai), where to eat them, and how to order them, will not only ensure your taste buds have the time of their lives, but you'll create food memories that you (and your tongue) will remember forever.
Savor Thai Food Experiences That Many Foreigners Completely Miss
After reading the Eating Thai Food Guide, you will understand the different types of Thai food available, be able to order a well rounded meal of Thai dishes the way Thais do, and create unforgettable Thai food adventures that many visitors to Thailand never get to experience.
Get over "5+ years of Thai food eating experience" for only $17.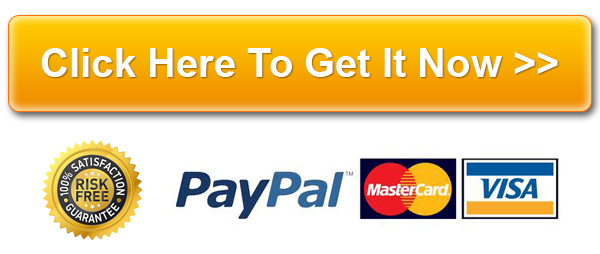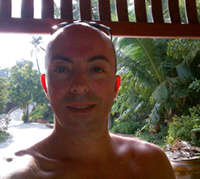 "I'm crazy for Thailand and Thai food, especially Bangkok street food. Your Eating Thai Food Guide and your blog have been very valuable supports during my last stay in BKK. Thanks to you, I went to amazing stalls and restaurants and tried dishes that I would never tried without your recommendations."
– Arnaud (from Paris)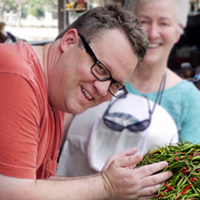 "A sightseeing guide for your mouth."
– Keith Hautala (Thai Food Lover)
"A definite must for the adventurous Thai food eater."
– TravelFish.com
Become an Affiliate