About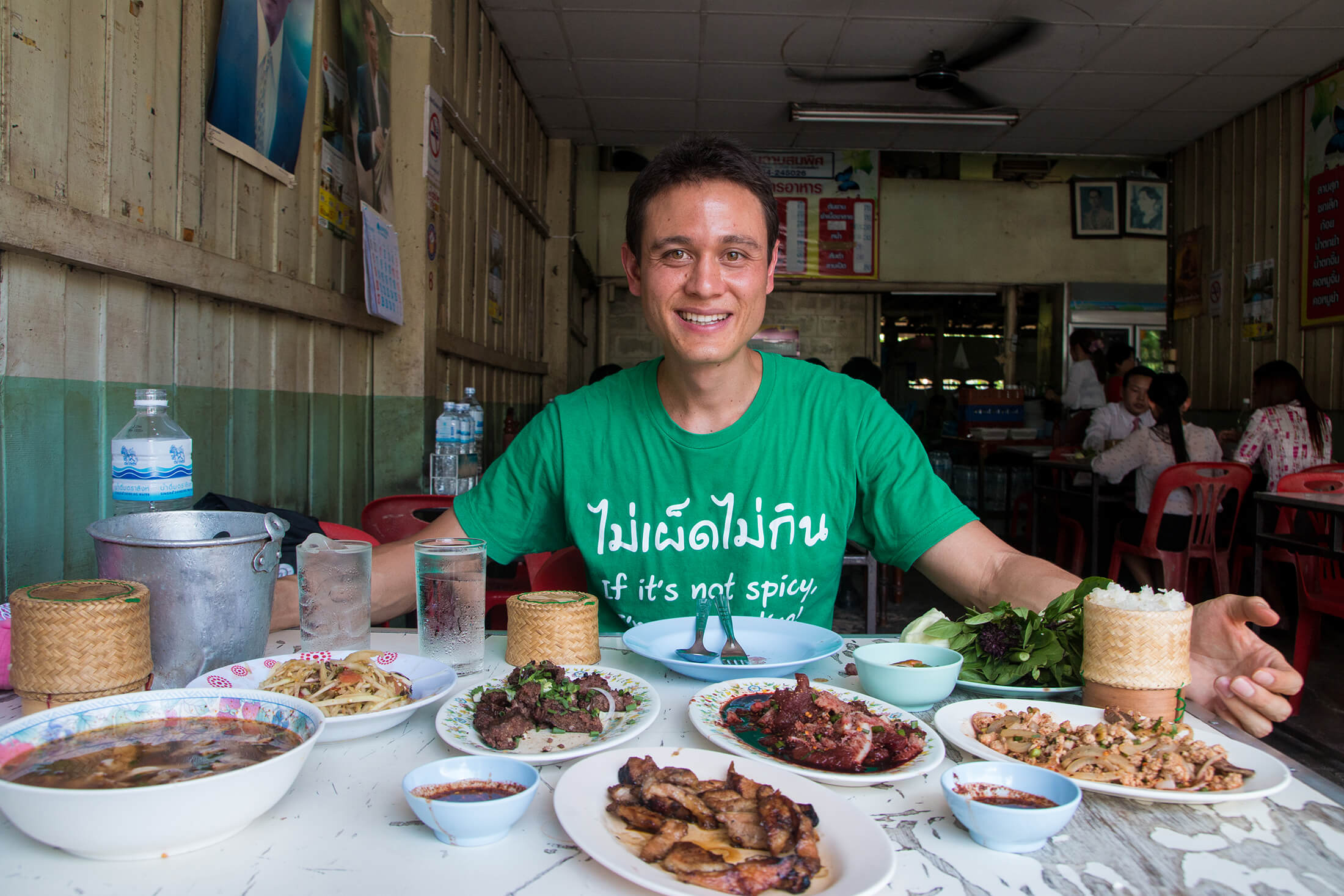 Do You Love "Eating Thai Food"?
Thai food is an amazing cuisine, and its not only delicious, but food plays a major part in the Thai culture as well.
Eating the correct combination of Thai dishes and balancing out each meal so that all flavors are represented is important.
At EatingThaiFood.com we are passionate about all types of Thai food (we just really love to eat Thai food), and we want to share our Thai food experiences with you.
Get free updates:
Enter your name and e-mail below to join over 18,000 other Thai food lovers. After you sing up, you'll be able to download the "Bangkok $1 Menu" guide and get updates about the best Thai food: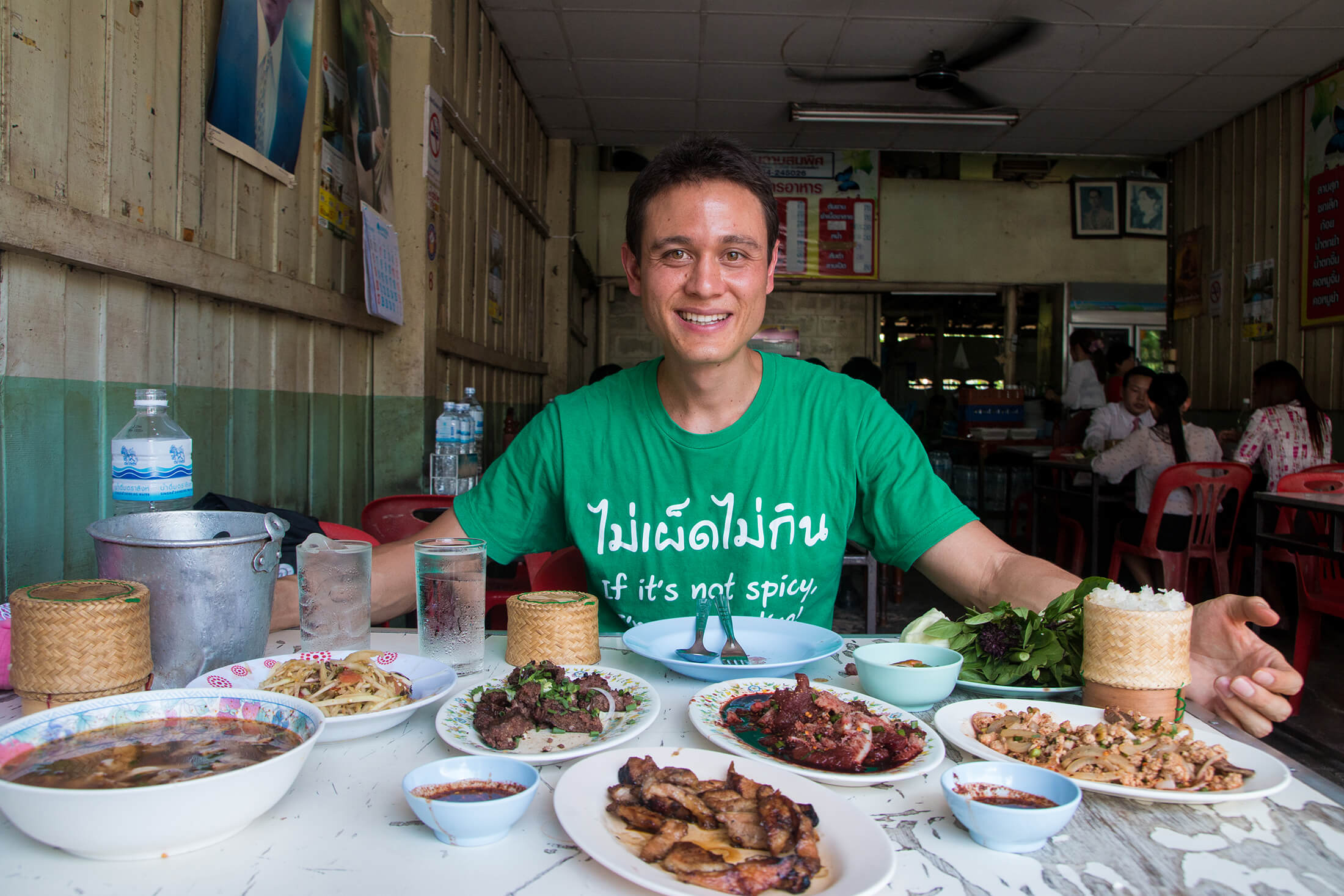 Mark Wiens
Mark's blog:
http://migrationology.com/
YouTube videos: Mark's food videos on YouTube.
Google +: Follow me on Google+
Originally from the United States, Mark Wiens was raised mostly in central Africa before returning to the US for university.
After graduating with a degree in Global Studies, he bought a one way ticket to Southeast Asia to eat.
Since 2009, Mark has been based in Bangkok, Thailand, researching (that means eating a lot) as much food as he can and taking photos and blogging about Thai food.
In 2013, Mark got married to his beautiful wife Ying, and they now spend most of their time eating through Thailand, traveling and eating, and making food videos on YouTube.
Mark is also the author of the Eating Thai Food Guide, an eBook about how and where to eat the best Thai food.
Follow Mark's latest food adventures on Facebook and Instagram.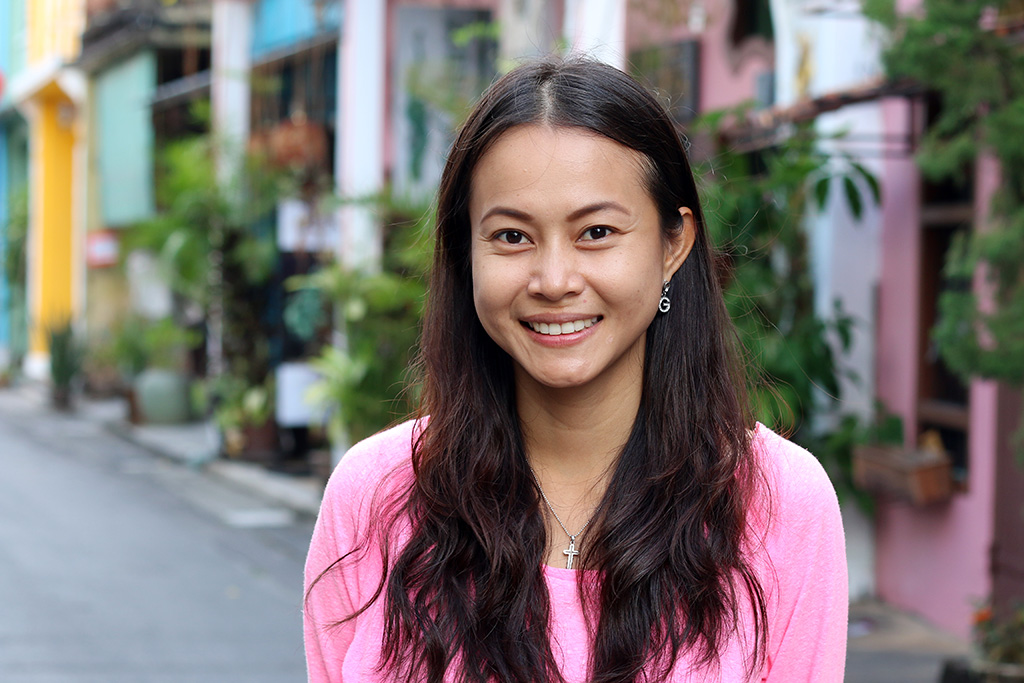 Ying Wiens
Ying's blog:
http://travelbyying.com/
Originally from Krabi, Ying moved to Bangkok after completing school. She has been a lover of Thai food for her entire life.
Not only does she eat and know about Thai food from every region of the country, but she also loves to cook. I would have to say she's my favorite cook in the entire world (this is Mark writing).
Yes, Ying is also my wife, and I could not explore and discover Thai food without her.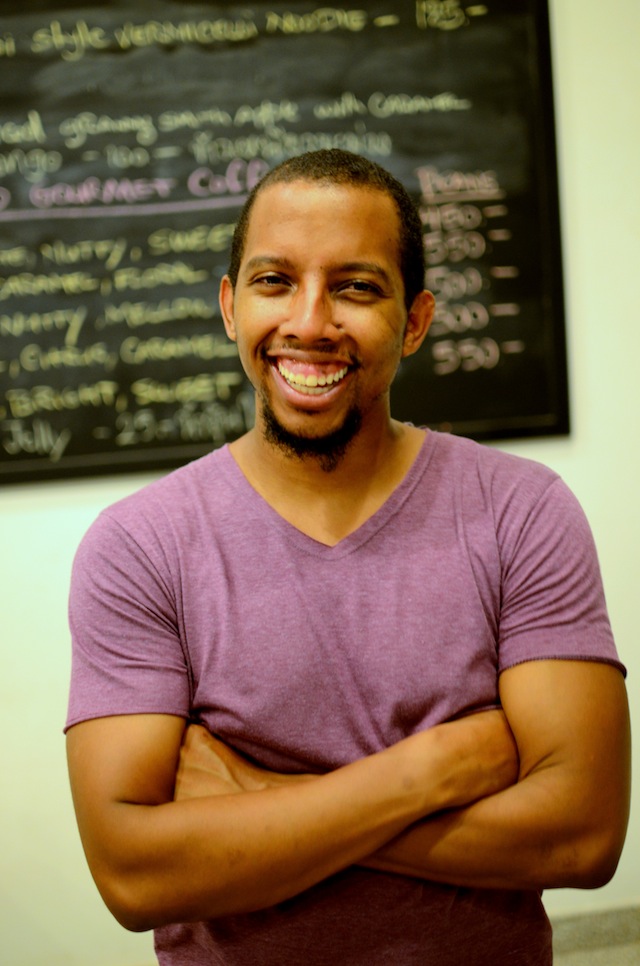 Dwight "Bangkok Fatty" Turner
Dwight's blog:
http://bkkfatty.com/
Twitter: @dwightturner & @bkkfatty
Dwight is a chomping champion who originally hails from Atlanta, GA. Growing up greedy in the capital of the South, he learned to finish his plate and the leftovers on plates nearby. Dwight had a stint living in Northern California where he studied Intercultural Communication, but has been a Bangkok fatty since 2008. Dwight is semi-fluent in Thai language, but mostly so he could order like a pro and read Thai language menus.
Dwight also has a variety of Thai food experience having worked in Thai restaurants, eaten tons of traditionally prepared royal Thai food on Bangkok's palace grounds, and regularly breaking the flimsy plastic stools at street food stalls around the city.
Dwight loves that Thai culture dictates eating all day and takes full advantage. That may be one reason many people incorrectly assume "Bangkok Fatty" is about being physically overweight. On the contrary, the name actually refers to the overweight plates of food Dwight is constantly busy photographing and consuming! Although Dwight loves Thai food, he would wrestle to the death for the right block of cheese and also thrives on complex cocktails and wine. Catch a variety of overweight plates and restaurant reviews on the Bangkok Fatty Food and Restaurant Blog.
Get updates (for free):
Enter your name and e-mail below to join over 18,000 other Thai food lovers. I'll send you occasional e-mails with exclusive tips about the best Thai food:
You'll also be able to download your copy of the "Bangkok $1 Menu" guide (for free)!
What to do next?
If you're new to eatingthaifood.com, be sure to first visit the Start Here page or head over to the blog and start finding delicious food.