Essential St. Paddy's Day Thai Vocabulary: Beer Woon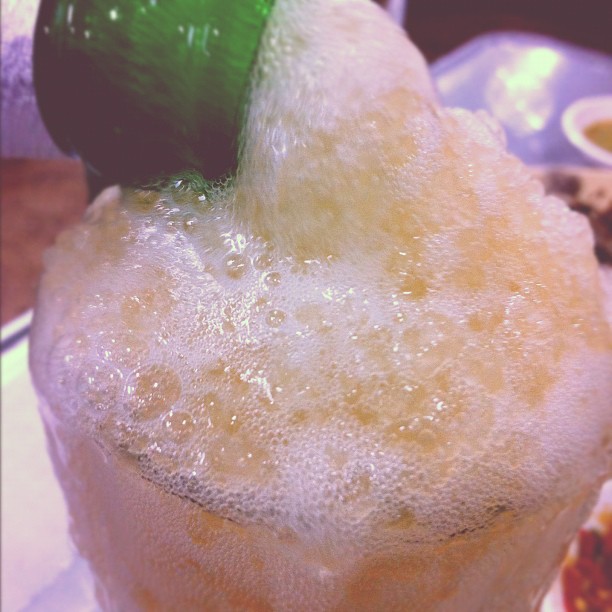 Happy St. Paddy's Day Eating Thai Food Fans.
As a gift we wanted to share some essential Thai vocabulary with you. There's tons of words we could teach you and they often get confusing when you're learning Thai, but this today's ain't one of 'em.
When St. Patrick's Day rolls around at almost the hottest time of the year in Thailand, here's a word that may just save your life: เบียร์วุ้น.
Ok, class. Repeat after your eating thai food teachers and make sure you say it from the heart: BEER WOON
Beer woon is frosty, frozen magical beer descended from the Thai-Irish leprechauns in heaven.
The beer is kept chilled and served slightly frozen. Think about all of the magic of a beer slushie and I think you're starting to get the picture!
Great food and brain freezing beer? Pinch me, it's too good to be true!