Bangkok Bites: 5 Mexican Siesta Inducers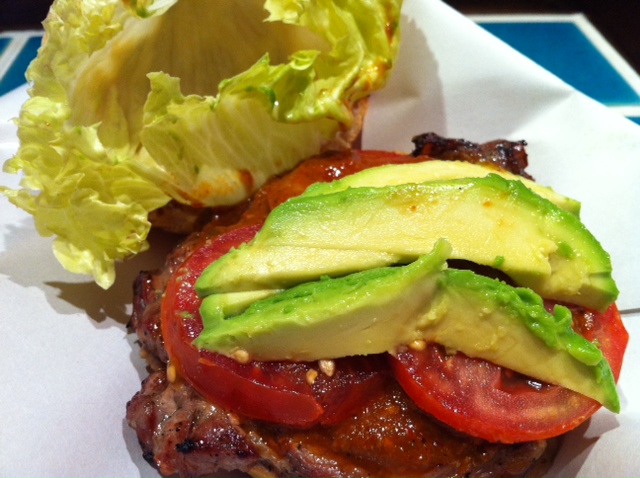 This is a delayed Bangkok Bite, brought to you by a serious Cinco de Mayo hangover.
This year's holiday happened to coincide with Thai holiday. What better occasion to have work-free day to hop down to Bangkok's best Mexican joint for a par-tay. Here's today's international food porn shot of a grilled steak torta, specially treated with a layer of beans, fresh avocado and the spiciest sauce they had nearby. Mouth watering! There was barely an opportunity to photograph this beast.
Don't want you to think this our first siesta inducer, so here are some more bonus shots from trips to La Monita Taqueria. These big boys are on the regular menu, unlike the deliciousness above.
The starter dish that's big enough to finish you. You can order a larger basket of fries if you come in a group, but as a warning this can easily be a meal in itself.  The fries come covered in carne asada steak, guacamole, salsa, cheese and sour cream.
Underneath that layer of cheese and sauce is chicken quesadilla somewhere. The plate comes smokin' try not to burn your mouth!
The opposite of the quesadilla that's smothered in sauce this little fat thing is drop kicked into the deep fryer.
If you're new to Mexican, just think of this as the quesadilla version of a burrito. You're assured to make a mess, this most likely the reason we've come to refer to this sleep maker as the Wet Dream Burrito.
Sorry if we should have warned you those would make your vision blurry. Time for a nap until the next hot plate! Zzzzzzzzzz
-Dwight
How to get to La Monita Taqueria:
888/26 มหาทุนพลาซ่า เพลินจิต ปทุมวัน, 888/26 Mahatun Plaza, Ploenchit Road, Patumwan  Bangkok, Bangkok

View La Monita in a larger map