Top 10 Thai Meals of 2014 (& What You Can Expect in 2015)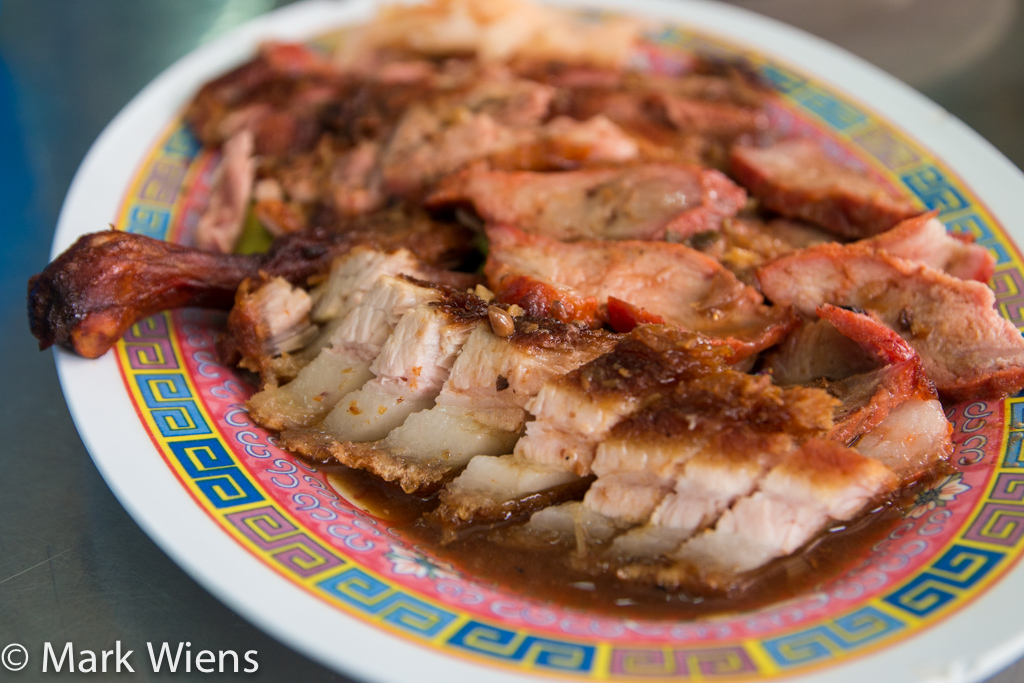 Greetings all Thai food lovers, and wishing you a Happy New "Thai Food" Year 2015!
2014 has been a wonderful and extremely rewarding year for us at EatingThaiFood.com.
This year, we've covered restaurants in Chiang Mai, Chiang Rai, as well as Bangkok. Also, this year we introduced recipes, which have proven to be popular, and are now some of the top viewed pages on this website (would you like to see more recipes?).
For the past few years I've written about the best restaurants in Bangkok for the year, but since I created a permanent page for that, I just decided to share ten of the best meals I ate in Thailand this year.
A few of these places I haven't even shared yet on the blog… so this is a sneak preview of a couple restaurants to come as well!
1. Tong Tem Toh (ต๋อง เต็ม โต๊ะ) – Chiang Mai
After a trip to the US and Japan, I began the year in Chiang Mai. Our first meal was at Tong Tem Toh (ต๋อง เต็ม โต๊ะ), mostly because it was so conveniently located.
At first I didn't have high hopes, as it's the type of restaurant that looks like it caters to Thai tourists. However I was pleasantly surprised, I thought the northern Thai food (Lanna) was quite good.
2. Khao Soi Khun Yai (ข้าวซอยคุณยาย) – Chiang Mai
Although I since have a new favorite (I'll be sharing about it on the blog soon, it's in Lampang), Khao Soi Khun Yai (ข้าวซอยคุณยาย) is right in the heart of Chiang Mai, and they serve an excellent bowl of egg noodles and curry.
In Chiang Mai, you might also check out Khao Soi Mae Sai (ข้าวซอยแม่สาย) if you have a chance.
3. Ah Ou Bangrak (ร้านอาอู๋ บางรัก) – Bangkok
Ah Ou Bangrak (ร้านอาอู๋ บางรัก) is a sidewalk restaurant in Bangkok that serves upscale Thai Chinese street food.
Many of the dishes are not as cheap as one might think, because most of their menu is good quality seafood. I especially enjoyed their stir fried fish maw, and Hong Kong style fried noodles.
4. Lab Som Phit (ร้านลาบสมพิศ) – Korat
Although this restaurant in Korat is most famous for their sok lek (ซกเล็ก), a dish of raw beef and blood, all the rest of their Isaan dishes are also delicious.
If you're feeling adventurous, you can try a plate of their raw beef salad (it's a favorite, especially for men at the restaurant), but I was also a huge fan of their tender grilled pork neck and their mam (a type of dark Isaan sausage).
5. Soei (ร้านเส่ย) – Bangkok
One of my absolute favorite restaurants I ate at (multiple times) this year in Thailand was Soei (ร้านเส่ย), a restaurant in Bangkok that serves unbelievably flavorful food.
The owner, a former rugby and basketball player, is passionate about serving food that's pungent and strong, and I just can't get enough of his robust flavor combinations.
6. Ruay Goong Pao (ร้านรวยกุ้งเผา) – Ayutthaya
Ying and I ordered 1 kg. of freshwater prawns, which was just three of them – they were huge!
At this restaurant in Ayutthaya, as soon as we ordered, they simply pulled them from the water, chopped off their tentacles, sliced them in half, and grilled them shell down over hot charcoal (check out the video).
The meat of the freshwater prawns was sweet and firm, and the head oil was like shrimp butter – this is one of the flavors that will linger on my tongue into 2015!
7. Lab Sanam Keela (ร้านลาบสนามกีฬา) – Chiang Rai
Along with visiting Chiang Mai in 2014, Ying and I had a chance to spend some time in Chiang Rai, a city I had wanted to explore for many years.
Probably the best local meal I had was at Lab Sanam Keela (ร้านลาบสนามกีฬา), which specializes in northern Thai food, mostly dishes that are quite heavy on the meat – like the Thai version of Sunday roast!
8. Pornthip Som Tam Gai Yang (พรทิพย์ส้มตำไก่ย่าง) – Ubon Ratchathani
Ubon Ratchathani has some of the best som tam (ส้มตำ) in all of Thailand, and when I was there for a couple weeks, I ate as much of the good stuff as I could – multiple times daily.
Although I had many delicious, flaming, and pungent plates of som tam while I was there, one of my favorites was at this restaurant, and their gai yang (ไก่ย่าง) was delicious too.
9. Lab Nuad (ร้านลาบหนวด) – Udon Thani
From Ubon Ratchathani, Ying and I traveled to Udon Thani, where we ate at a restaurant known as Lab Nuad (ร้านลาบหนวด).
The restaurant is famous around Udon Thani for serving beef. Everything they do revolves around beef (however, the owner recently added grilled pig breasts to his menu too, which were excellent)!
The food was amazing, the koy neua (ก้อยคั่วเนื้อ), similar to lab, a dish of partly cooked beef in spices, was sensational.
10. Mae Hae (แม่แห) – Lampang
To end the year 2014, I'm still traveling around northern Thailand, and I can't wait to share some of the dishes and restaurants with you.
One restaurant I recently feasted at was Mae Hae, a place in the heart of Lampang, where Grandma serves marvelous northern Thai, Lanna cuisine.
Her food was incredible, and as of now, it was probably the best gaeng hanglay (แกงฮังเล), the famous northern Thai pork curry, I've ever had. More details coming soon.
What you can expect in 2015…
Restaurants reviews – Towards the end of 2014, and in 2015, I plan to do lots of traveling around Thailand, covering restaurants and food tips around the country.
Helpful Thai food lists and tips – In 2015 I'll be posting lists of best foods to eat and where – like the best northern Thai dishes and best southern Thai dishes. I'll also be covering useful eating tips and suggestions in Thailand – like Thai eating etiquette and cultural eating tips.
Recipes – Without doubt, you can expect to see many more Thai recipes and videos to go with them. I've got some exciting new recipe ideas for you… coming soon!
Exclusive updates: In 2015 I'll be sending you exclusive food tips and updates by e-mail that you're not going to want to miss. Are you on it yet?

If you're not, just type in your e-mail below and click "I'm in!"
What else would you like to see on EatingThaiFood.com? Do you have any suggestions of what I should write about and cover? Thank you in advance for your feedback!