Homemade Thai Chicken Noodles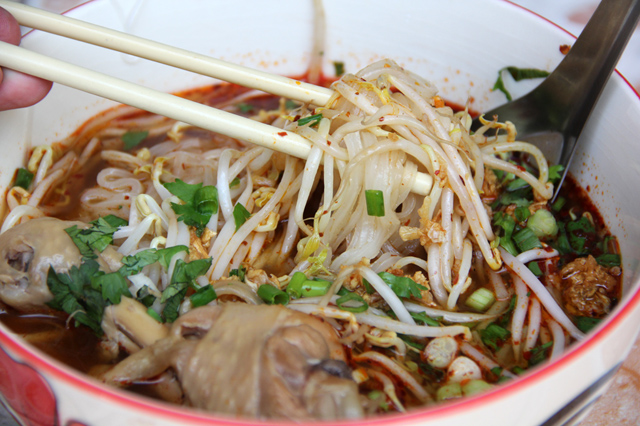 There's no dish in Thailand that I'd rather eat when it's cold and rainy outside than a bowl of mother's Kuay Teow Gai – Thai chicken noodles (motherly food tastes the best). It's cooked with love so the chicken slips right off the bone and the broth is vibrantly chicken-ey.
I garnished this bowl of noodles up with some prik pao (roasted chili sauce), fried garlic, chili flakes and vinegar to make it extra sour!