Bkkfatty Diary Day 3: Old Fashioned Yong Lee and Crave's Futuristic Wine Buffet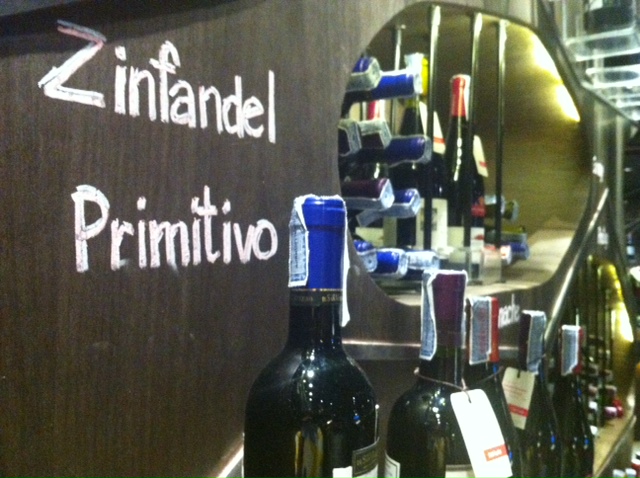 Get in here for this wine-tastic Day 3 post!
Stop 1: BKKFatty Diary Review
Ok, every good teacher makes you review what you've learned.
So dear aspiring fatties who may have missed how the first two days of this adventure started these are for you:
Now, for the main event!
Stop 2: Sukhumvit 39's Yong Lee ย่งหลี
Welcome to Yong Lee and old school shop house serving the same menu as they did twenty or thirty years ago. Don't confuse it with similar named places says Bangkok Glutton.
If you don't know Bangkok Glutton, aka Chow, she's the author of "Bangkok's Top 50 Street Food Stalls."
When she says go somewhere, I show up with my bib on!
She brought me to Yong Lee my first time and I have been back a few times since. The deep fried fish (ปลากะพงผัดพริกตำ) is one reason I'm addicted.
Pro tip: Order the crab cakes (in thai it's called "boo jaah" or ปูจ๋า) their most well know dish.
Straight of a time capsule is their chicken curry (แกงกะหรี่ไก่). It's soupy and not like the curries you get in the market, but still good over rice.
[Sidenote: If you eat this style in another country someone will tell you it's unauthentic, but I think all those "authenticators" are skinny people (remember my rant on American style Thai food?). Press ignore and munch away!]
It's old fashioned. Service can be annoying, food can be a little on the oily side. Not perfect, but definitely one of the best cheap spots in the Phrom Phong area which tends to be expensive. Extra points for being walking distance from the BTS.
IF you over order TWICE and go with people who encourage you to order more (people who may or may not be pictured above *ahem*) then it could cost as much as $7 (200THB) per person. But I think there's a discount for people with self control.
Find Yong Lee on our upgraded Food Map.
Stop 3: Wine Buffet at Crave in Aloft Hotel on Sukhumvit 11
*Warning* If you are wine starved because you recently moved to Asia. You will either love what comes next or hate my guts. 
How about today we do the COMPLETE opposite of Yong Lee and complete the day by visiting Aloft?
This is why I love Bangkok. I can switch time zones by the decade.
So now we're really back to the future in one of those hotels where they give you smart phones and you order all your food off of ipads. They have a restaurant called Crave which is running a wine promotion I decided to drop in on (face first).
Oh yeah it's about to get real "primitivo" in here with this Wine Daze Buffet promotion.
Complimentary bread bucket that comes with salsa and garlic butter. The bucket is full of salt rocks which keep the bread hot which was a nice touch.
Lights and whites for the warm up, but after a few glasses of their Chilean Syrah it was time to be shipped home!
Wine buffet costs 690 THB or about $22 per person and only goes to 10pm. Check the Crave Facebook page for the exact details.
Slept like a baby… whale.
See you tomorrow!