ANNOUNCEMENT: Vegetarian Thai Food Guide is Now Available!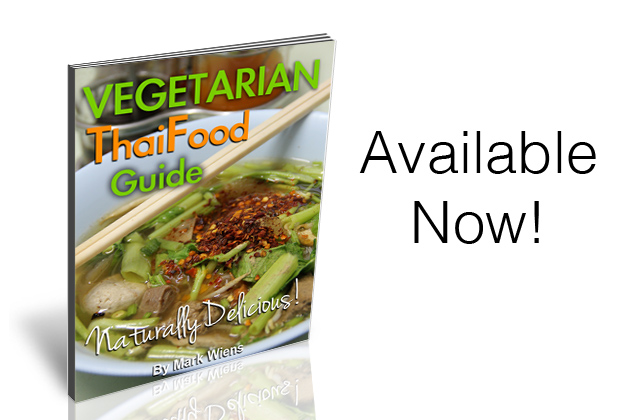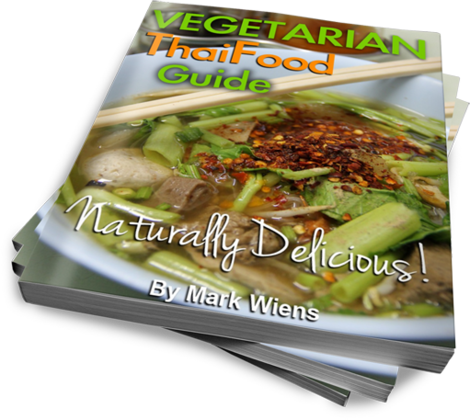 Are you vegetarian (or vegan) and looking to take advantage of the most delicious Thai food?
Well the wait for the ultimate guide for vegetarian (and healthy) eaters in Thailand is over!
Introducing the Vegetarian Thai Food Guide!
Your complete and comprehensive resource for eating the best vegetarian and vegan food in Thailand!
You may remember the 1-month long vegetarian Thai food challenge Dwight and I completed in July of last year – this guide is the research provided from that vegetarian challenge.
Here's what you'll be getting:
Important food phrases: A huge list of important vegetarian food phrases written in English, Thai transcription and Thai script.
How to order vegetarian food: Step by step instruction on how to order vegetarian Thai food from street stalls and restaurants.
Thai vegetarian culture: Learn about vegetarian culture in Thailand and what local people think about vegetarians.
Things I learned from being vegetarian in Thailand: Read the 10 things I learned being a vegetarian in Thailand – some of my researched personal tips!
Thai vegetarian dishes guide: The ultimate vegetarian food guide encyclopedia on Thai foods and how to order them.
Thai vegan (Jay) food: Information on Thai Jay (vegan) food and the famous vegetarian festival in Thailand
Thai vegetarian desserts: don't miss these sweet veg friendly Thai treats!
10 of the best vegetarian restaurants in Bangkok: My 10 favorite vegetarian restaurants in Bangkok and learn exactly what to order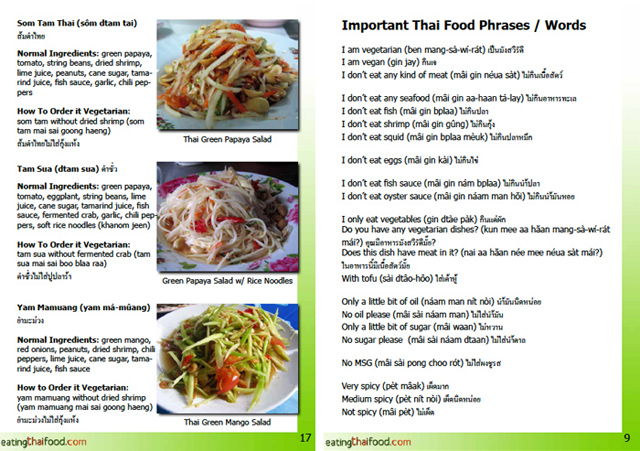 'Vegetarian Thai Food Guide' is now available!
If you are vegetarian (vegan) or just looking to eat healthy while you are in Thailand, this guide is exactly for you!
=> Click right here to learn more about getting the Vegetarian Thai Food Guide!
Thanks and enjoy the Vegetarian Thai Food Guide!