Tom Yum Goong Nam Sai ต้มยำกุ้งน้ำใส
Clear Spicy Thai Soup with Shrimp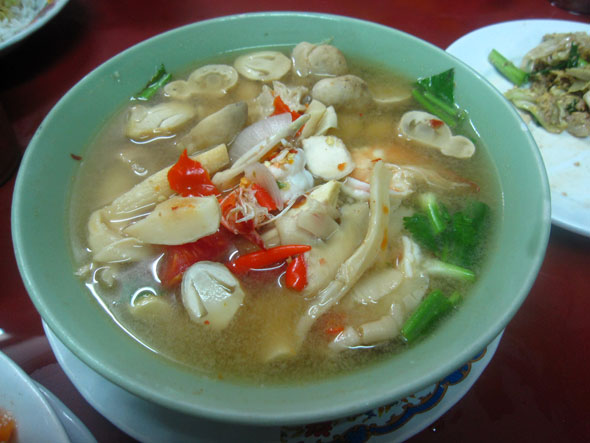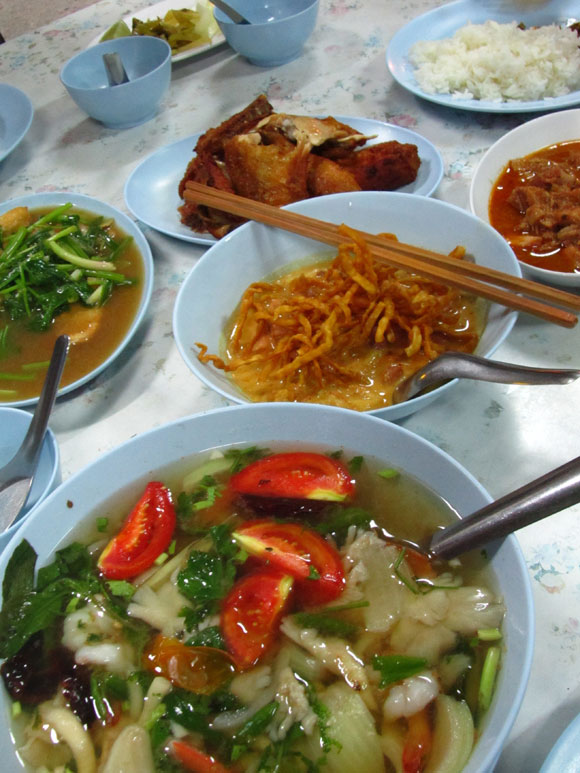 Get exclusive updates
Enter your email and I'll send you the best Thai food content.
Pronunciation:
dtôm yam gûng náam kôn
Description:
Tom yum goong is a staple dish in Thailand that encompasses almost the entire range of Thai flavors in a single bowl.  A combination of sour, salty, spicy, and little bit of sweet are concocted together into an aromatic broth loaded with all kinds of goodies.   The boiled lemongrass, chilies, and galangal make tom yum goong nam sai a flavorful dish to accompany any Thai meal.
Main Ingredients:
Shrimp
Water
Mushrooms
Tomatoes
Limes
Lemongrass
Kaffir lime leaves
Fish sauce
Cilantro
Chili peppers
Galangal
Tamarind paste
Onion
Roasted chili paste
Where to Eat:
Recipes / Information
Note: Recipe is the same as tom yum goong nom kon just without the condensed milk added.