Revisiting Baan Suan Pai and The Spring Epicurean Market During the Thai Vegetarian Festival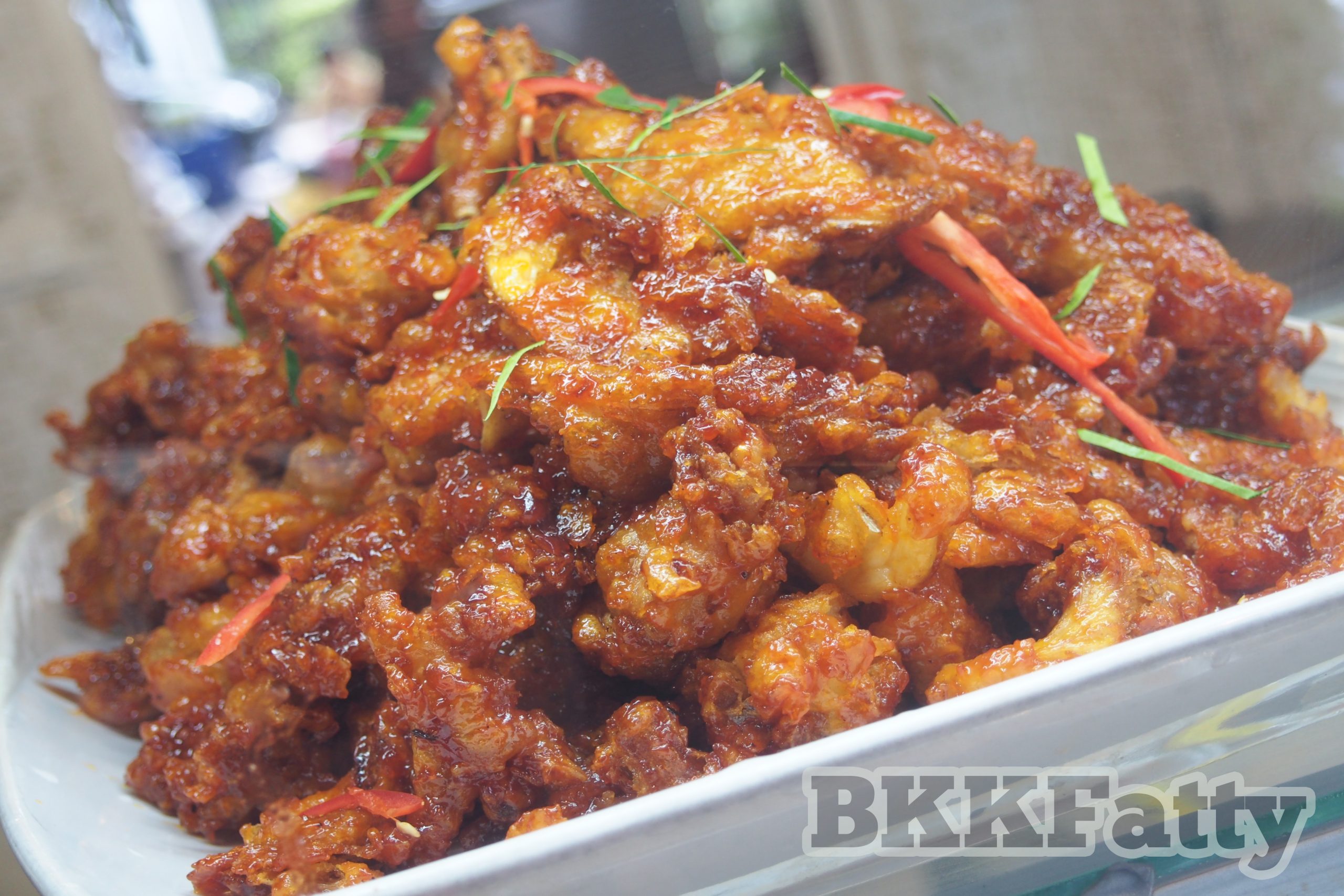 The street I live on has donned the yellow flags and restaurants have put out special menus for this week's Thai Vegetarian Festival which lasts from September 23rd until October 3rd. One of my favorite restaurants has signs on the wall that read 'vegetable food' in the most unsexy advertisement for the healthy stuff ever. But I smile when I see it because until Mark and I did our month long vegetarian experiment, I hadn't really gotten a full sense of what it might be like to be a vegetarian or vegan in Thailand.
Now, however, our Thai vegetarian challenge seems like ages ago. That, of course, was back when most people were only lauding MBK's food court as the most exciting veggie option. In hindsight, that seems pretty shameful, so at the start of this year's Thai Vegetarians Festival, I've returned to a favorite spot and have been thinking about what else I can recommend to people in search of 'vegetable food'.
I recently returned to Banana Family Park in Ari, which I've been a fan of in the past because of it's street food like vegetarian options and prices. I arrived to find the food court had been given a long overdue upgrade since my last visit. The stalls have all been moved further inside the complex often referred to in Thai as 'Baan Suan Pai' and a coupon system of purchasing food has been adopted. This has better organized the collection of restaurants used by the space, but I can't help but think there's less options with only about ten stalls open and much less character than before.
As you round the corner away from the main swath of stalls you find the hawker with the most similar swath of cuisine resembling the quirky places which used to make up the space. The name in Thai for the stall now plainly reads, "Kow Gaeng" (ข้าวแกง) the generic term for a selection of pre-made dishes ready to be plated individually or over rice.
There are some frustrating things about the upgrade. While the food stalls have been organized better, they haven't bothered using the opportunity to add any English signage and the idea of having people clean up after themselves, isn't as great in real life as it is theoretically. So you may arrive to find the tables a bit messy and the place to return plates could stimulate a germophobe's nervous breakdown.
I chose what looked like giant chicken drumsticks (it was actually deep fried and syrup glazed, fake fish) and a plate of stir fried 'dok kajon' (ผัดดอกขจร). I wouldn't recommend either to get you excited about the vegetarian festival. My complaints aside, there is indeed still plenty to choose from, including a stall dedicated to serving up mushrooms and a promising looking large stall serving sum tum which wasn't open when I visited. Whether it's still Bangkok best vegetarian food court is up for debate, but it's still the most convenient to reach and most relaxing/comfortable. Next time I'll hit up the som tum spot and also give the veggie noodles a whirl (hopefully they will be as good as the noodles I'm used to eating in Rayong).
Ok, that's a bit of a mixed review. But the good news is the vegetarian food scene has steadily improved in Bangkok. This has partly been a result of the demand created as the green eating scene has become more prominent. With farmers markets and similar events happening all over Bangkok, people are beginning to look for small, local and quality producers for more of their meals. One of the monthly events is called the Spring Epicurean Market and next one just happens to coincide with the Thai Vegetarian Festival.
Each month on the final Sunday of the month (the next event is September 28th), the organizers arrange a pretty large selection of vendors to showcase their food and drinks on the lawn of Spring and Summer Restaurant. They have so many vendors that they usually rotate them over a period of three months. To be clear, this isn't a vegetarian event, but a great place to get a sense of what's available, whether you're looking for health conscious options or ethical cuisine. Here's a few photos from my resent visit with my Courageous Kitchen team members in tow (check out our visit to Naj for some authentic Thai cooking too).
Since the vendors change, so does the variety of what's on offer. On my visit there were a ton of pastries, homemade chocolate, small batch roasted coffee, natural greek yogurt, organic veggies and more.
For the Spring Epicurean Market (more info available on their Facebook Page), as with Baan Suan Pai these are both places you can show your support by visiting all year around in Bangkok, and that's great for hardcore vegetarians and part time fakers alike!