Pad Pla Keun Chai ผัดปลาคึ่นฉ่าย
Stir Fried Fish with Celery Leaves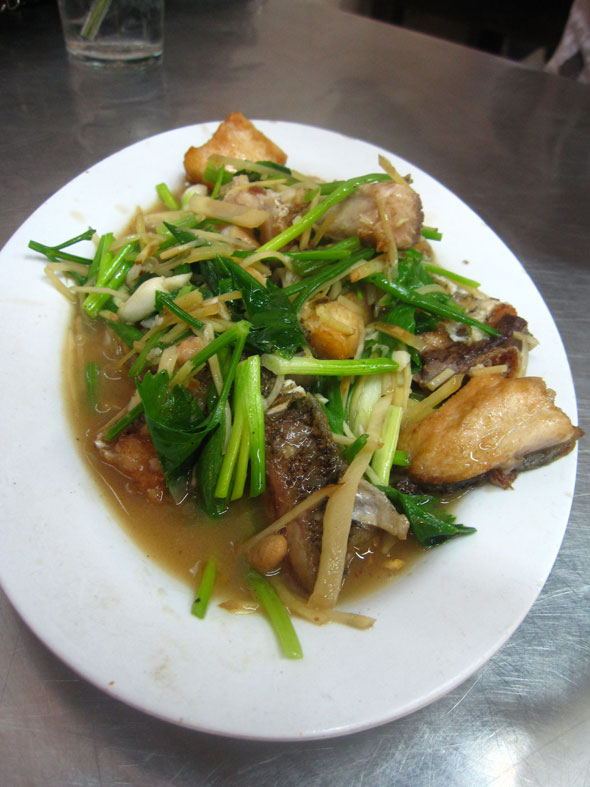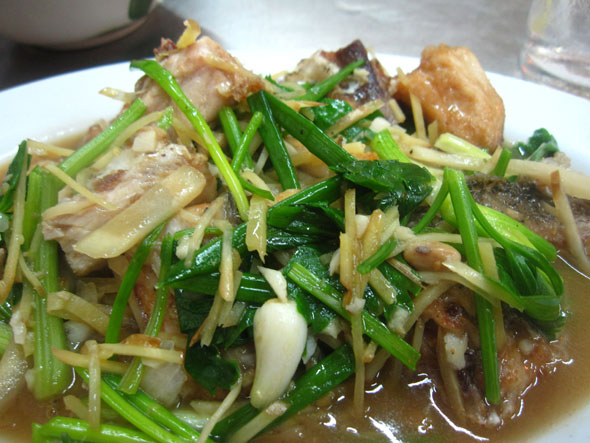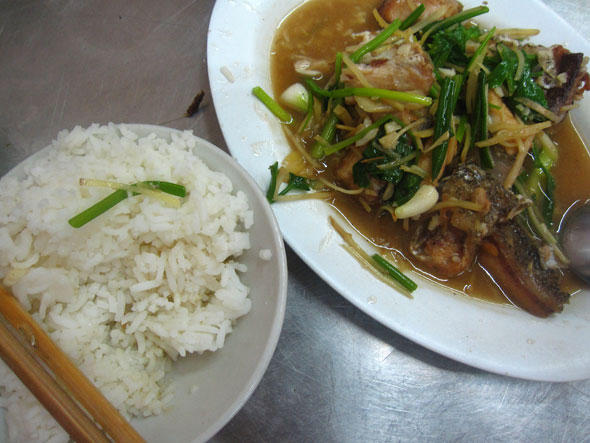 Pronunciation:
pàt bplaa kêun-chàai
Description:
Usually made with white meat firm fish of whatever is in stock for that day, fried in oil to become crispy on the outside.  Chinese celery leaves, a handful of grated ginger, green onions, and an oyster soy sauce, combine everything together.  The pungent celery leaves compliment the outer crispiness of the fish and the robust ginger.  A great dish to order with a bowl of rice.
Main Ingredients:
assorted fish pieces
celery leaves/stems
ginger
green onions
chili peppers
oyster sauce
fish sauce
sugar
soy sauce
oil
Where to Eat:
Chinese or seafood restaurant / stalls that serve fish.
Recipes / Information