Pad pak gachet – a tangled mess of a glorious vegetable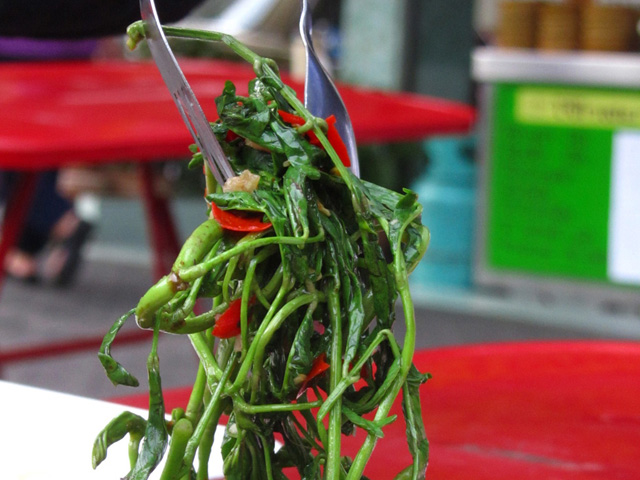 Pad pak gachet ผัดผักกะเฉด
I am fond of chewy things to eat.
It's among my favorite vegetables in Thai cuisine. The tangled mess of chewiness is like unraveling an entire acacia tree on a plate before you.
The sauce, usually a light oyster sauce with a squirt of fermented bean sauce soaks into the stocks of the water mimosa, making each stem like a straw full of flavor.