Gaeng Keow Wan Gai แกงเขียวหวานไก่
Thai Green Curry Chicken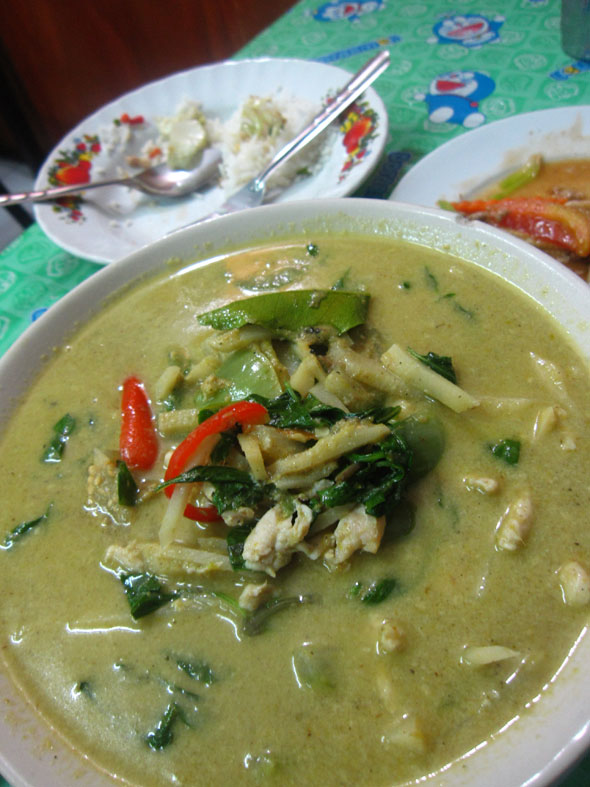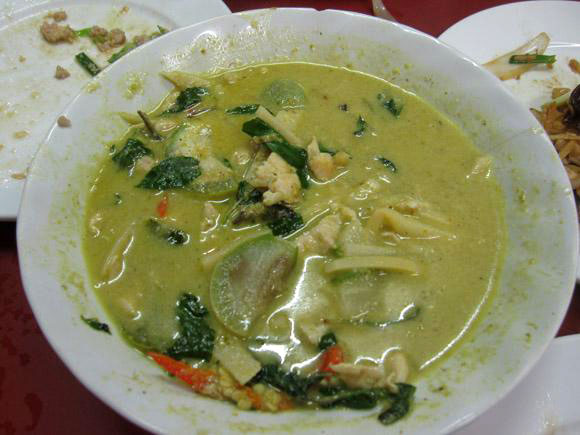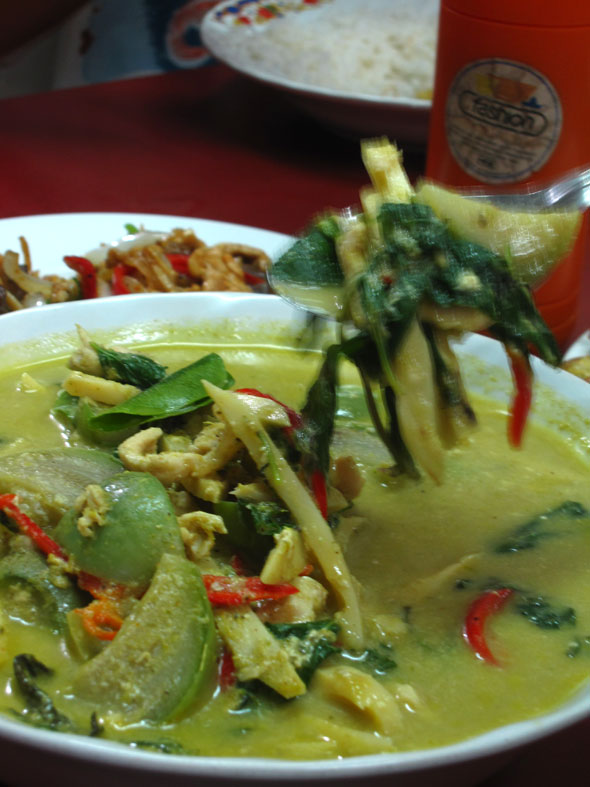 Pronunciation:
gaeng kĭeow wăan gài
Get exclusive updates
Enter your email and I'll send you the best Thai food content.
Description:
One of the signature Thai dishes that almost everyone loves is Thai green curry.  An immaculate blend of green curry paste combined with coconut cream to create a thick curry that goes extremely well with rice.
Main Ingredients:
green curry paste
chicken
chilies
Thai eggplant
bamboo shoots
Thai basil
coconut milk
lemongrass
kaffir lime leaves
galangal
cumin
fish sauce
soy sauce
oil
sugar
coriander
lime juice
Where to Eat:
Poisien (Pumpkin Lady) Restaurant – Bangkok, Thailand
Recipes / Information