Food Photo: Soft Shell Crab with Thai Peppercorns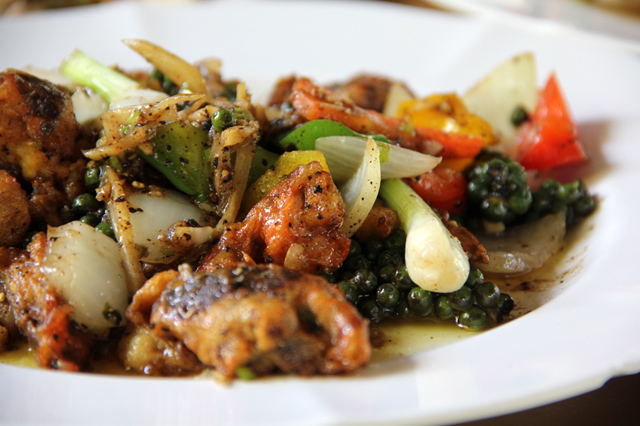 It doesn't get much more classy than dining on deep fried soft shell crab stir fried with a few veggies and Thai fresh peppercorns. This dish was miraculous!
It may have even been better with the inclusion of Chinese Sichuan mouth numbing peppercorns!