Food Photo: Nearly Perfect Boo Pad Pongali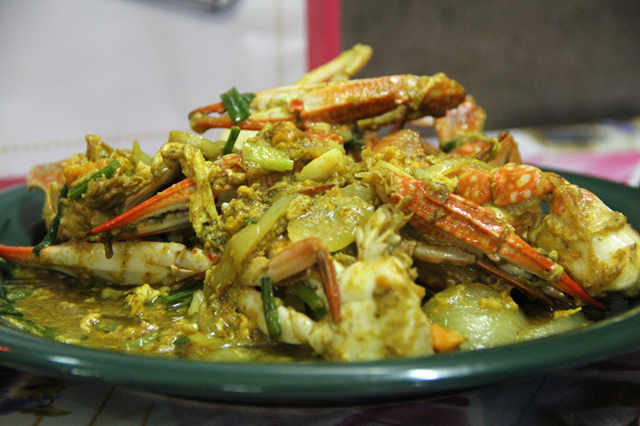 There's not a lot of food that get's my emotions going like a perfect plate of boo pad pongali ปูผัดผงกะหรี่ (OK, that's a lie – there are lots of Thai dishes that really get my emotions going).
With this particular plate I asked her to go easy on the oil but heavy on the yellow curry. She cooked it over a wok sitting, not on a propane burner, but over real fire and charcoal.
They serve great boo pad pongali ปูผัดผงกะหรี่ at Kuang Seafood restaurant, but this plate was nearly perfect!