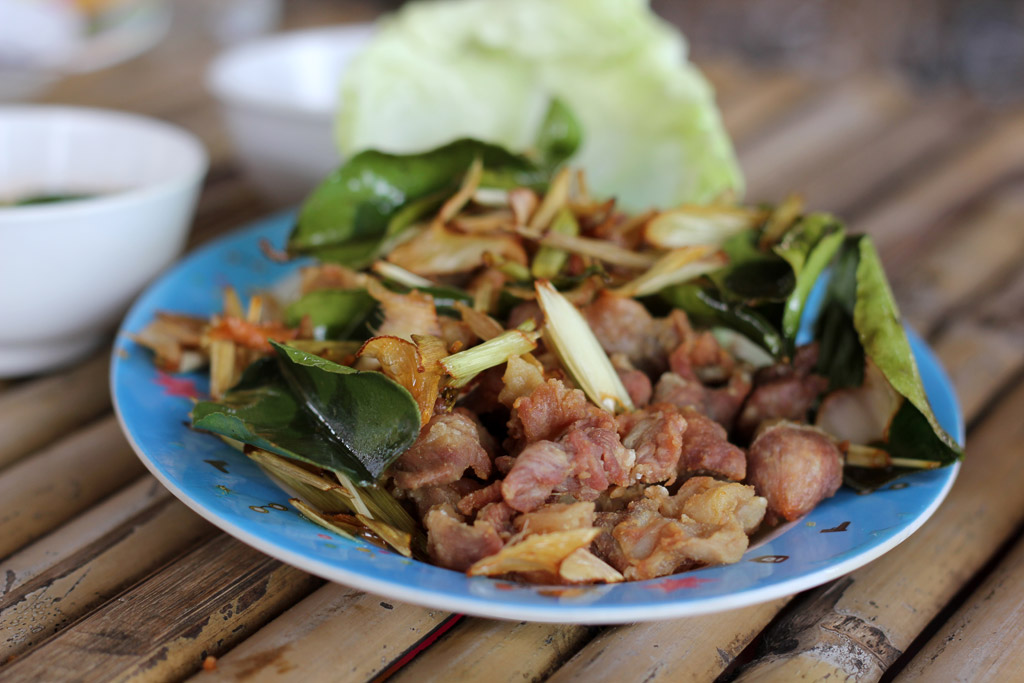 Lemongrass Fried Chicken
Ordered from a leisure lakeside restaurant near Khon Kaen, this was not a plate of Colonel-style juicy chicken thighs with crispy deep fried skin. Instead it was more along the lines of golden nuggets that were crunchy through and through – deep fried into chicken potato chips.
The addition of fried lemongrass and kaffir lime leaves was a brilliant touch.