Celebratory Vegetarian Burrito at La Monita Taquiera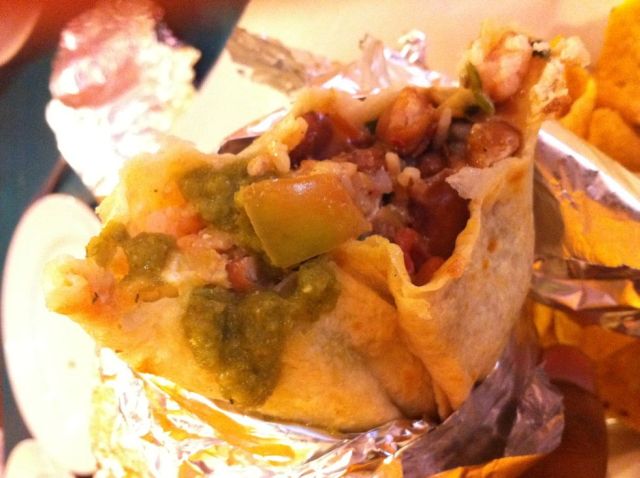 This month we're eating vegetarian Thai food to raise awareness and money for needy families. Subscribe for daily blog updates and read more about how to contribute here.
Celebrating two weeks of great food and also enduring tempting and taunting from friends (bring it on)!
How else to do that but with Mexican food? Luckily, Bangkok's best Mexican joint has a vegetarian version of almost everything they offer. Including a some of the super sized siesta inducers I posted a while back. The vegetarian burrito at La Monita costs 200 THB or about $7. There isn't, however, much you'll find on the menu that's dairy-free. Sorry vegans, but you can special order your tacos or burritos cheese free or however you'd like.
Thanks for following the last two weeks! We're halfway through the journey and have some cool things coming up. Don't forget to add your Thai food photos on our facebook page to win free food and other cool prizes.