Bangkok Bites: WTF Means 'We're Twitter Friends'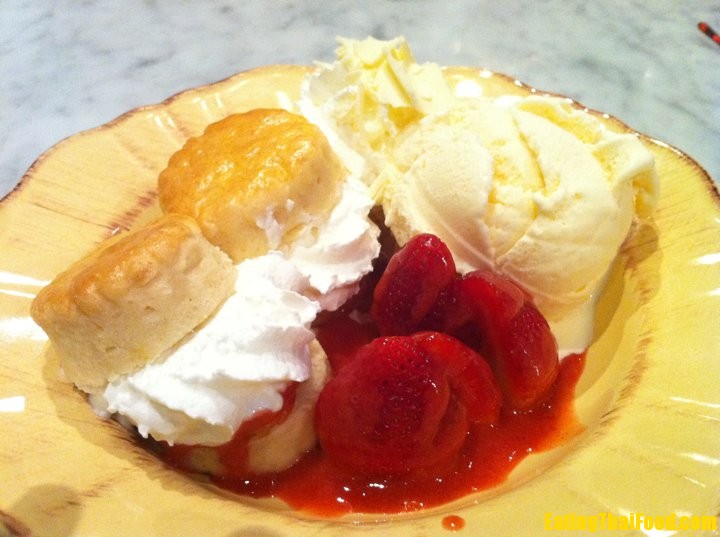 We rounded up a group of twitter friends and hit the streets of Thonglor, to brainstorm creating some type of food crawl event. We wanted to know if people were interested in this type of moving dinner and what all they wanted in an eating night out. So we took off, using @kamonwan's suggestion that we try White Cafe on Thonglor in the Noble Solo between Thonglor soi 20 and Phetburi Road. When more people began to show interest, @ThonglorEkamai (the twitter account from the new website) stepped in to help organize and over twenty twitter users showed up with very little prompting, except the promise of good eats.
Here's a sample of what the group looked like before it dwindled down even more. These are all the people who hung with us long enough to grab some dessert at the Vanilla Restaurant in Thonglor Midtown, a short walk from White Cafe.
Still some of us lingered on, deciding we were unable to resist the offer to again hangout at the WTF Bar on Soi 51. WTF is cozy and was packed before we got there. This didn't really stop us from filling up the rest of the downstairs and hanging out talking for a few more hours. You can see in the picture below, that this time was not without it's antics as @warisara gives the competition a mighty blow by trumpeting her vuvuzela in the middle of the bar. We decided shortly after scaring the piss out of the other guests at WTF, that every bar should be equipped with such weapononry to warn people we're taking over.
By about 2am the wannabees had been filtered from the true fatties and left without a designated discourager, we did exactly what the beer commanded by jumping in taxi speeding toward the front of Thonglor. Street food ensued along with more melodic happiness on the vuvuzela.
-Dwight