Restaurant Name ชื่อร้านอาหาร
Poisien Restaurant (nickname: Pumpkin Lady)
City / Place สถานที่
Near Victory Monument, Bangkok, Thailand
Address ที่อยู่
Soi Ratchawithi 6, Boonme Building, Phaya Thai, Bangkok 10400, Thailand
Open Hours เวลาเปิด – ปิด
From about 10 am – 10 pm
Telephone Number เบอร์โทรศัพท์
+66 (0)84 527 5521
What to Order / Prices   อาหารแนะนำ / ราคา
Gaeng keow waan gai (green curry)
Galam bee pad kai sai moo saap (fried cabbage, minced pork, egg)
Panang gai (rid chicken curry with coconut cream)
Tao hoo song kreung (mixed tofu)
Gai pad king (chicken with ginger)
Pad grapao moo kai dow (stir fried pork with basil and a fried egg)
Tom yum goong (Thai spicy sour soup)
Kai jeow (Thai omelet)
Almost the entire menu ranges from 30 – 50 baht.  If I eat a massive feast with friends we usually spend 80 – 100 baht per person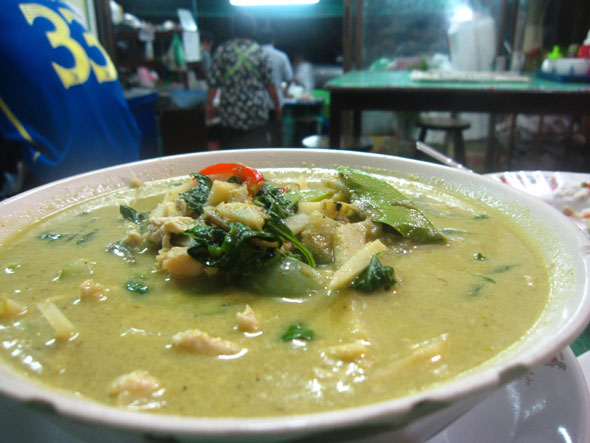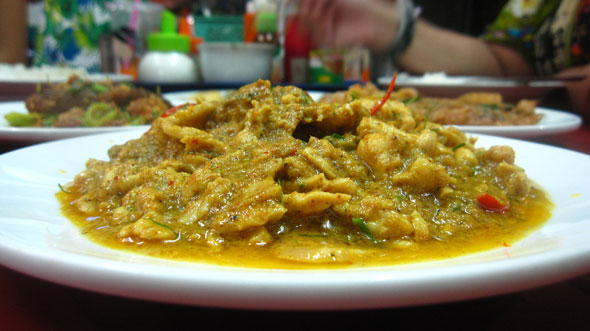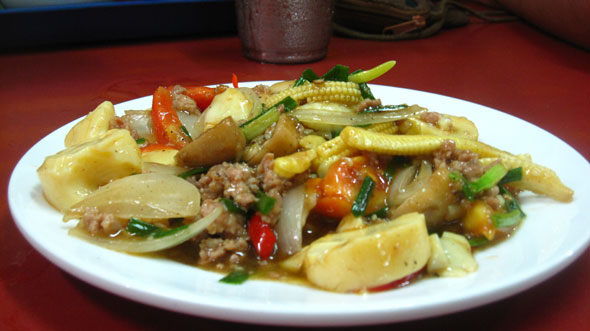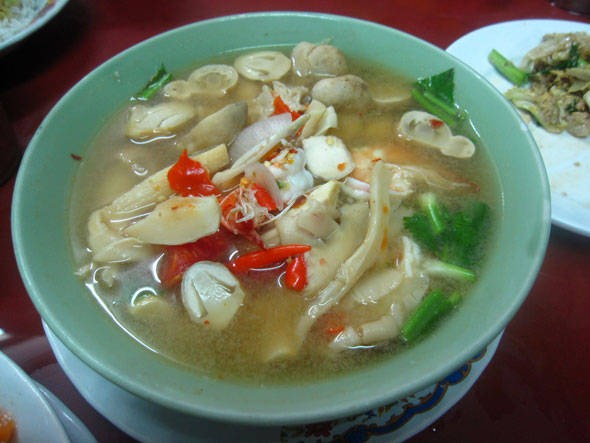 Description บรรยาย
Poisien is a family run neighborhood restaurant serving normal Thai cuisine at it's finest.  It's located on the bottom floor of the family home so the food has a real Motherly feel to it.  The son now does most of the cooking using the finest ingredients and a flame heated wok.
Honest Opinion ความเห็น
This is 1 of my favorite restaurants in all of Bangkok.  The food is solidly delicious every day and night without fail.  This is a restaurant we take many guest for their 1st meal in Thailand.
Map

View Pumpkin Lady (Poisien Restaurant) in a larger map