Restaurant Name ชื่อร้านอาหาร
Aroon Rai Restaurant
City / Place สถานที่
Chiang Mai, Thailand
Open Hours เวลาเปิด – ปิด
For lunch and dinner
Description บรรยาย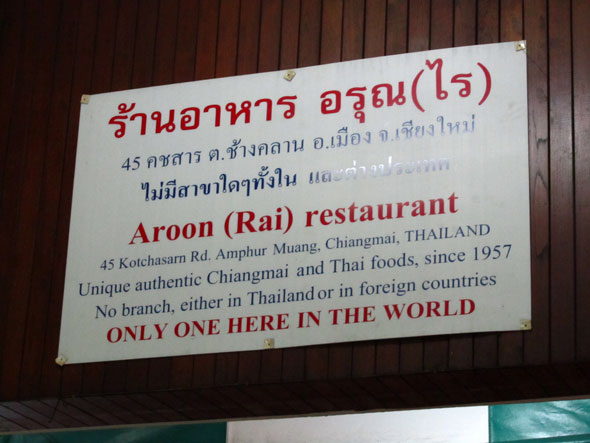 Aroon (Rai) restaurant is conveniently located in the heart of Chiang Mai close to the old quarter wall.  The restaurant serves an impressive array of all Thai dishes and specializes in Northern dishes like khao soi ข้าวซอย (noodles in curry gravy) and gaeng hanglay (Thai Northern curry).
What to Order / Prices อาหารแนะนำ / ราคา
Khao soi ข้าวซอย
Gai yang ไก่ย่าง
Gaeng hanglay แกงฮังเล
Tom yum goong ต้มยำกุ้งน้ำใส
Normal Thai restaurant prices.  Dishes run from about 40 – 60 baht and a full meal spread should cost around 80 – 100 baht per person.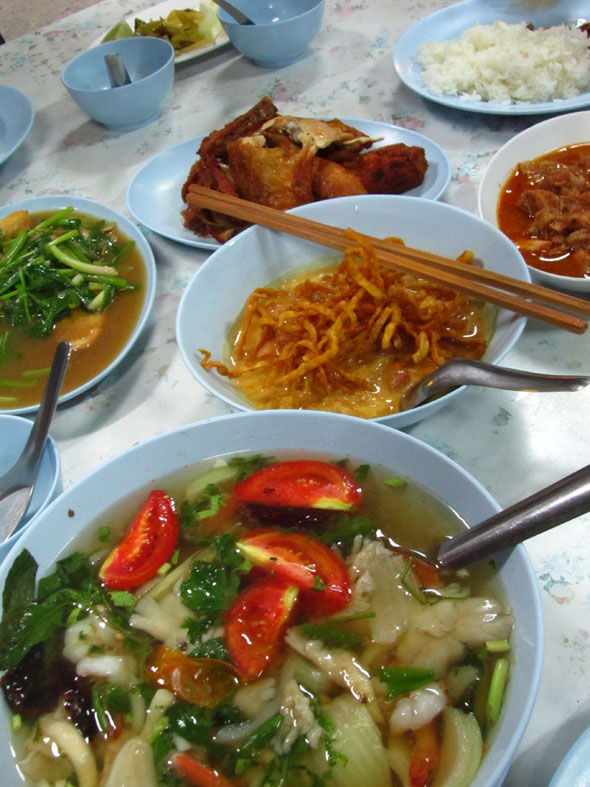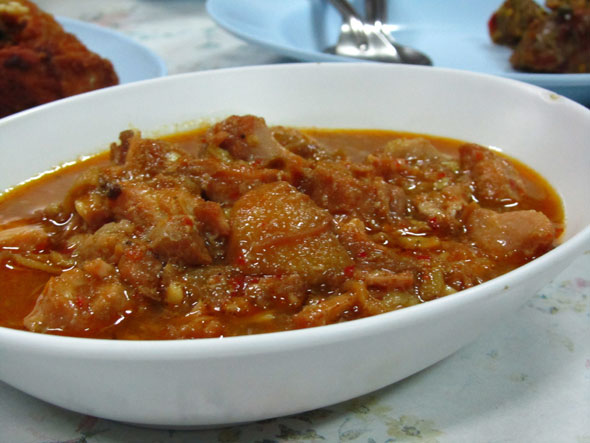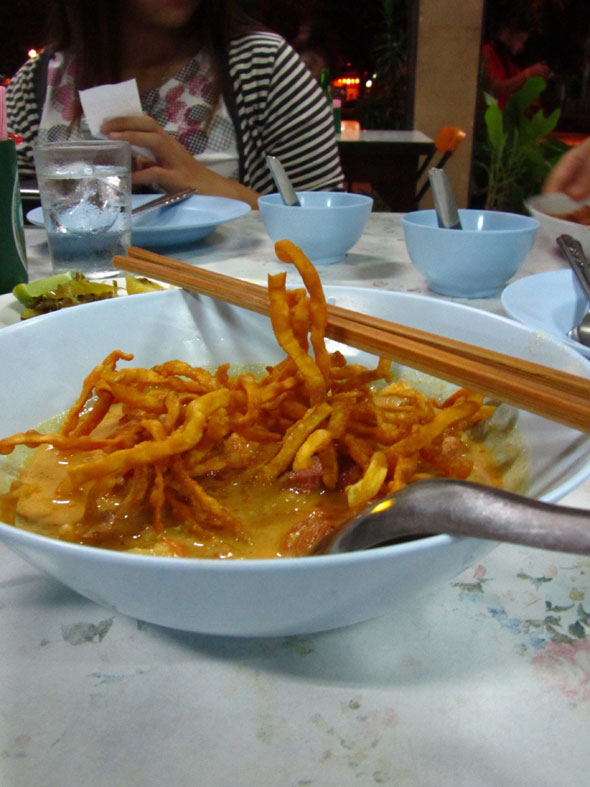 Honest Opinion ความเห็น
I stopped in for a quick dinner and was happy with everything I ordered.  The tom yum goong was slightly over salted, but the khao soi and gaeng hanglay were impressive.  If you happen to be in Chiang Mai this is a great restaurant to enjoy!
Address ที่อยู่
45 Kotchasarn Road, Amphur Muang,
Chiang Mai, Thailand