Platter of Thai Style Grilled Pork Sticks (Moo Ping)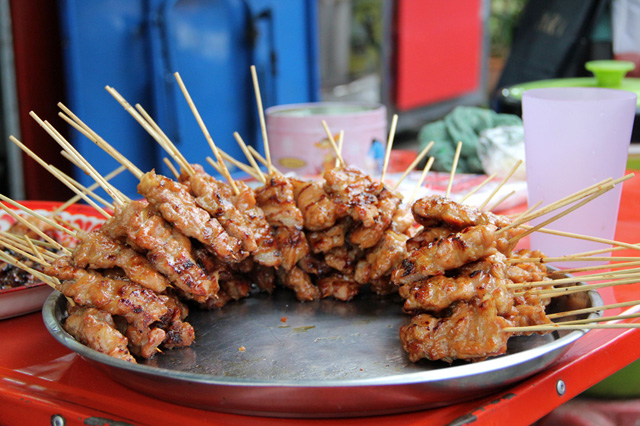 One of the most common snacks on the streets of Bangkok are small little skewers of grilled pork called Moo Ping (หมูปิ้ง).
The meat is first marinated in a sweet soy based sauce before being placed on hot charcoal to roast. The sizzling skewers can be smelled from a kilometer away. They are best enjoyed with a baggie of sticky rice and when eaten hot the tender pork melts in your mouth!