Food Photo: Thai Kuay Jab Noodle Soup (ก๋วยจั๊บน้ำข้น)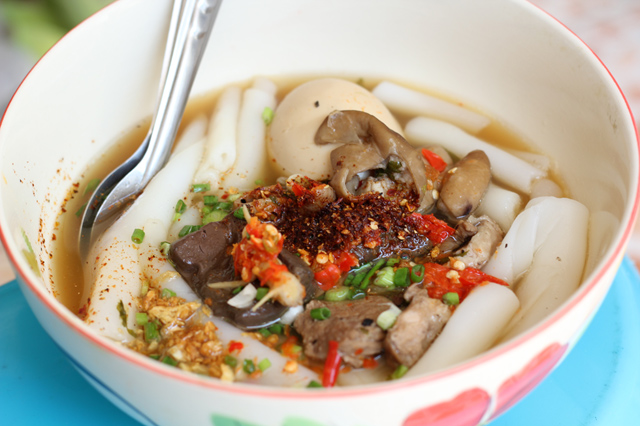 Kuay Jab (ก๋วยจั๊บน้ำข้น) is one of the speciality noodle soup dishes in Thailand. From Yaowarat to Victory Monument (where you can get Bangkok's fastest street food), a select few vendors serve this porky favorite.
The noodles are rolled into hand rolled cigarette looking shapes and the soup is a combination of pig intestines and blood jelly!