Mr. Jones' Orphanage, for the sweet tooths in Bangkok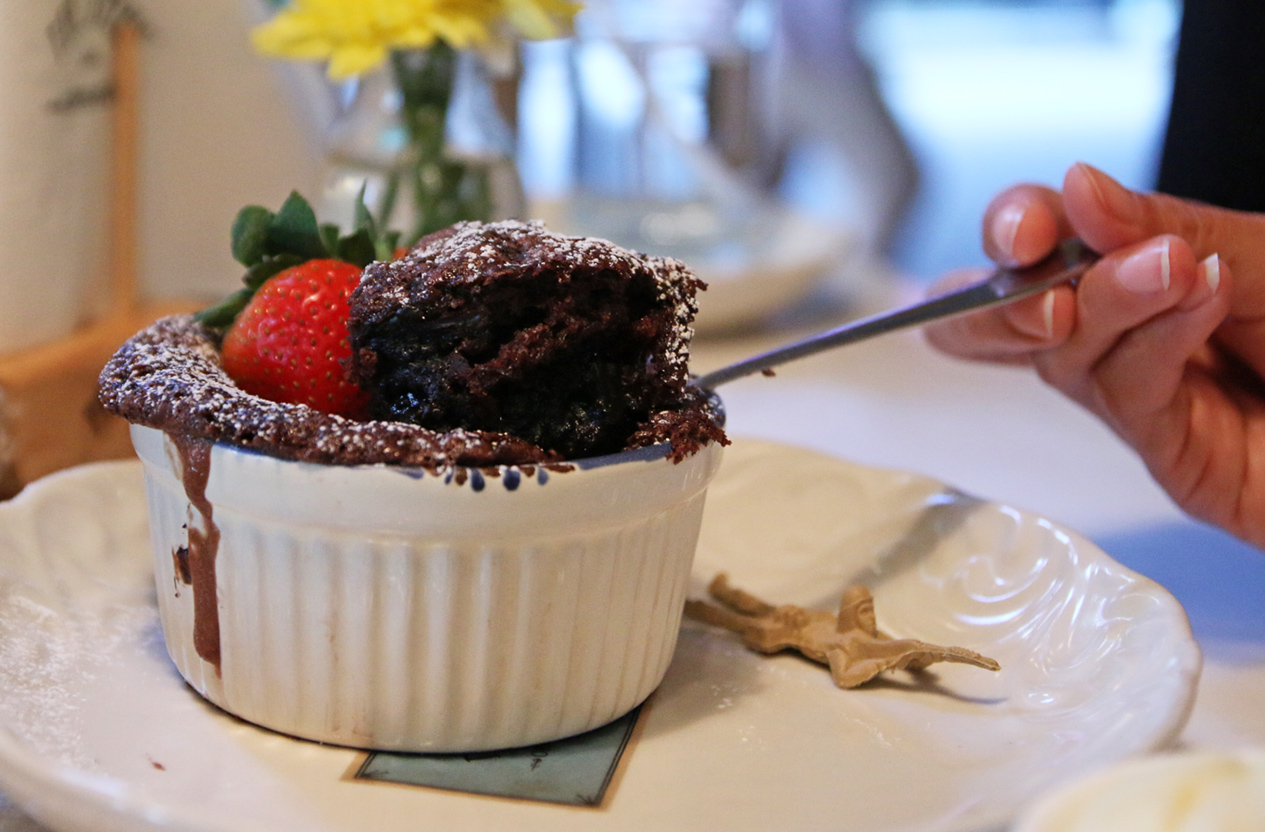 Mr. Jones' Orphanage is a cake shop and teddy bear factory in Bangkok.
Walk inside and you're immediately transported into a fairytale land of sweets, and your thoughts turn to your wonderful childhood memories when you had no worries or concerns.
The design and decor of the cake shop is quite impressive, and walking past their shop in Siam Center you might even think it's a teddy bear store instead of a restaurant… until you see the towering pyramid of cakes and desserts on display.
There are two different locations of Mr. Jones' Orphanage in Bangkok, one in the Thong Lor area (the one pictured that I visited), and another branch in Siam Center shopping center. Both are equally decorated and charming.
As you probably know by now, Mr. Jones' Orphanage is a restaurant that's theme decorated with teddy bears, elegant velvety chairs and sofas,  and bright light wood furnishings.
Each teddy bear is named, and has its own individual passport.
I have to first be honest and say that I'm personally not the biggest sweets fan. I have a salty tooth.
But luckily, on the menu, Mr. Jones' Orphanage also has quite a thorough list of savory plates to order like salads, pastas, seafood, and breakfast dishes which can be ordered throughout the day.
Somehow the happy theme of the restaurant made me feel like I needed breakfast, so I decided to get the eggs royale.
Two pieces of bagel toast were topped by a pair of poached eggs, smothered in hollandaise sauce, and accompanied by rolls of smoked salmon and a slice of grilled tomato.
It had been years and years since I had eaten a plate of eggs royale, and it was quite tasty. I especially enjoyed the yolky goodness.
After finishing my eggs, I decided to end things with a cappuccino, which like everything else, came nicely presented and within a unique coffee cup.
My wife ordered the Chocky Mud Pie, a cupcake sized dish filled with warm half-baked chocolatey fudge, dusted in powdered sugar, topped with a strawberry, and served with vanilla ice cream on the side.
I thought it was good, but not amazing, but then again I'm not really into sweets.
The Bottom Line
The atmosphere, decoration, and design that has gone into the theme of Mr. Jones' Orphanage is undoubtedly amazing. It's the type of place you might either take your kids, or your date, for a place to relax, or to act like you're a child again.
I didn't get a chance to try all the sweets or the beautiful looking cakes, however the choky mud cake we had was pretty good, but not outstanding. I did enjoy the eggs royale, so if you're not so much a sweets fan, you have options of getting something salty.
Overall, Mr. Jones' Orphanage is not exactly my style of dining most of the time, but it can be a great place to bring your kids or go on a date.
I think Mr. Jones' Orphanage is all about the design, atmosphere and display of the marvelous looking desserts, which does make it worth a visit. And if you're a sweet tooth, you'll for sure find something you love.
Mr. Jones' Orphanage – Bangkok
Website: https://www.facebook.com/mrjonesorphanage
How to get there:
There are two different locations, one in the Thong Lor area of Bangkok, and the other inside Siam Center shopping mall.
The Siam Center location is easier to get to as it's right off the Siam BTS station. The Thong Lor branch requires taking either a taxi or motorbike into the neighborhood on Thong Lor Soi 13.

View Bangkok Eating Thai Food Map in a larger map