Glass Cabinet of Assorted Chinese Steamed Buns – Salapao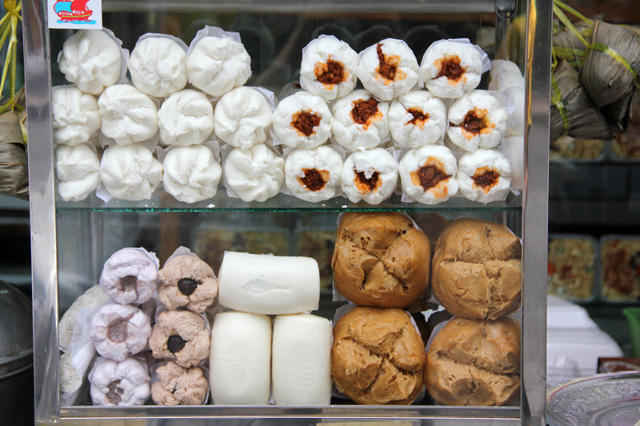 Salapao, or steamed Chinese style buns are a popular snack in Thailand. Unfortunately too many folks choose to take the easy path by purchasing their salapao from 7/11.
This beautiful array of steamed bread snacks is sold adjacent to some of the best southern Thai food restaurants in Bangkok, near Siriraj Hospital.