Gai Pad Kee Mao Sen Yai ไก่ผัดขี้เมาเส้นใหญ่
Gai Pad Kee Mao Sen Yai ไก่ผัดขี้เมาเส้นใหญ่
Fried Wide Rice Noodles with Assorted Vegetables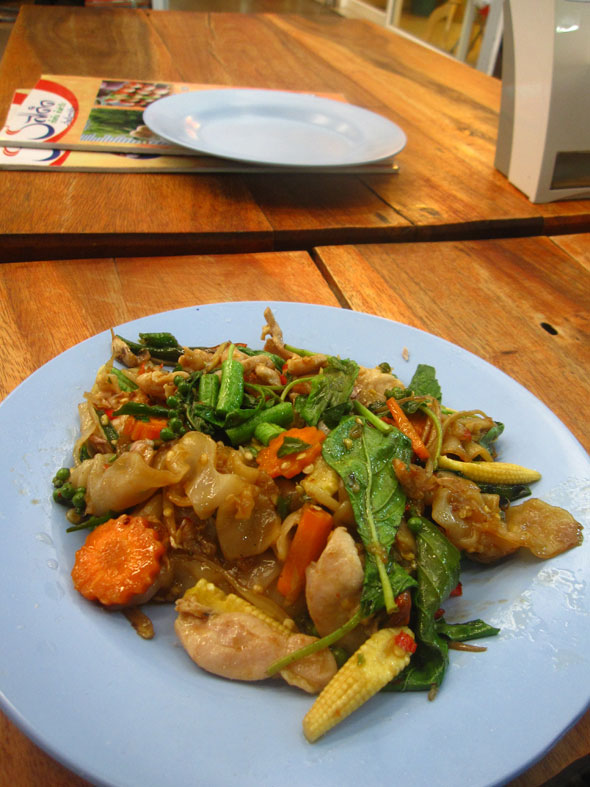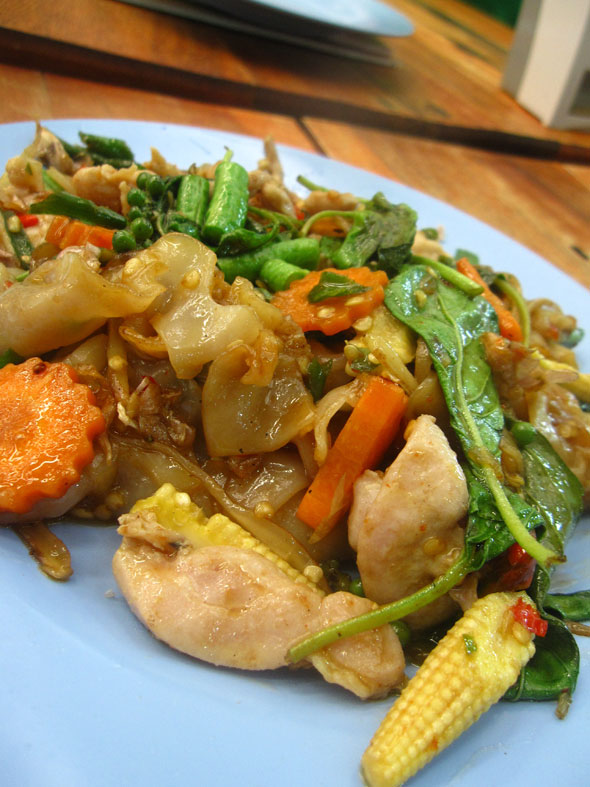 Pronunciation:
gài pàt kêe mao sên yài
Description:
Translated into English, Pad Kee Mao literally means "drunken noodles," or "drunkard's noodles."  The lip-licking dish consists of wide rice noodles, known as sen yai, stir fried in a wok along with a mess of other ingredients.  The outcome is a plate of oily fried noodles that taste amazing while in any state of mind.
Are they named drunkard's noodles because so many drunkard's crave such a tasty treat, or is it because the noodles make you intoxicated with deliciousness?
Main Ingredients:
wide rice noodles (sen yai)
chicken
Thai chilies
oyster sauce
fish sauce
soy sauce
sugar
assorted vegetables
Thai basil
oil
garlic
peppercorns
Recipes / Information: