Food Photo: Thai Tom Yum Fried Rice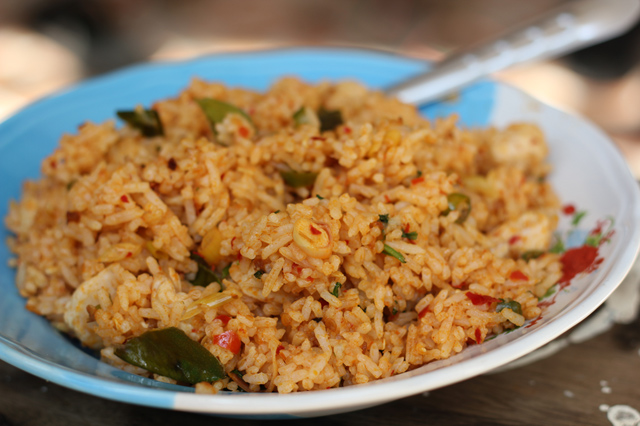 Tom yum soup, is one of the great dishes of Thai cuisine. This plate of fried rice is not really a traditional Thai recipe, but a modern fusion type of dish that's pretty tasty!
It includes the main flavoring of the soup like kaffir lime leaves, lemongrass and galangal.