Food Photo: Thai Soft Rice Noodles and Salty Fish Curry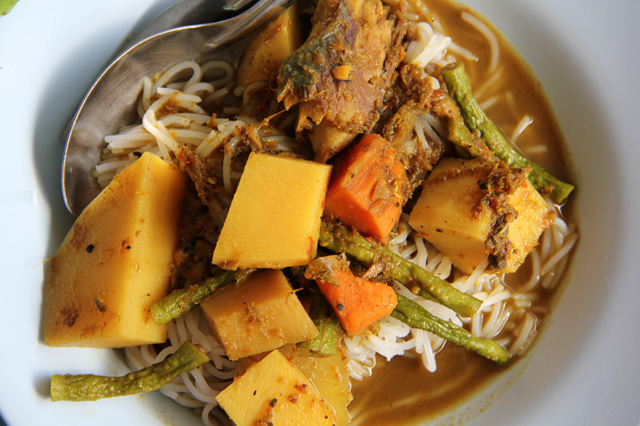 Many of the most pungent foods in Thailand are what I strive and love to eat! Southern Thai food has many robust curries and strong foods that I just can't seem to get enough of.
Along with Gaeng Som, Gaeng Tai Pla (แกงไตปลา or salty fish kidney curry) is one of my favorites. It's salty and spicy and full of extreme flavor! This breakfast I enjoyed Gaeng Tai Pla over a bed of soft rice noodles known as Khanom Jeen.