Food Photo: Golden Yellow Thai Biryani (Khao Mok Gai)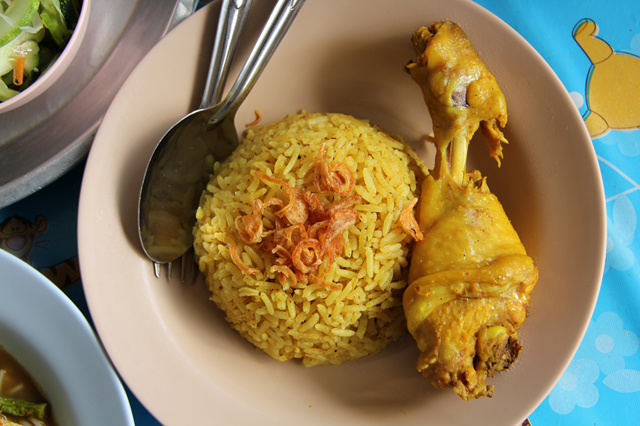 I've been a devout fan of all forms of biryani and chicken or beef since my days of growing up in Africa. On the coast of the island of Zanzibar I would always look forward to eating a plate of luscious African style Zanzibari biryani (which still remains my favorite in the world)!
Khao Mok Gai ข้าวหมกไก่ in Thailand is also exceptionally delicious. This plate is from a stall in Krabi, but if you are looking for killer Khao Mok Gai ข้าวหมกไก่ in Bangkok head over to Areesaa Lote Dee (อาอีซะฮ์ รสดี) restaurant near Khao San Road.