A Plate of Thai Duck over Rice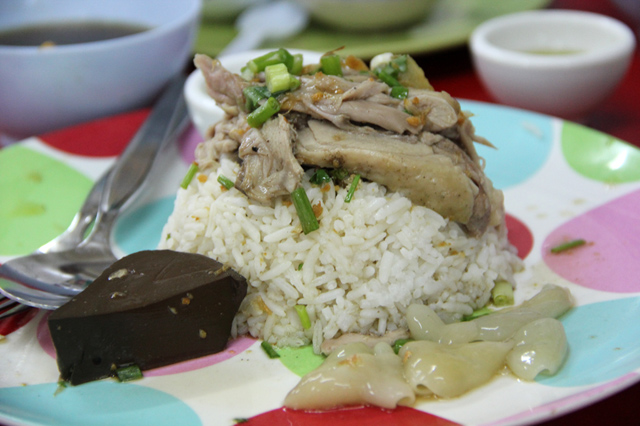 Duck is a very special food. It is texturally attractive and most of all it is extremely flavorful.
Though there are many ways to enjoy duck within Thai food, a few slices over a plate of rice (Khao Na Bpet ข้าวหน้าเป็ด) and drizzled with duck juice is high up on the list.
Head to Rawanstar Restaurant at Ratchawat Market for the best plate of Khao Na Bpet (duck and rice).