Ubon Ratchathani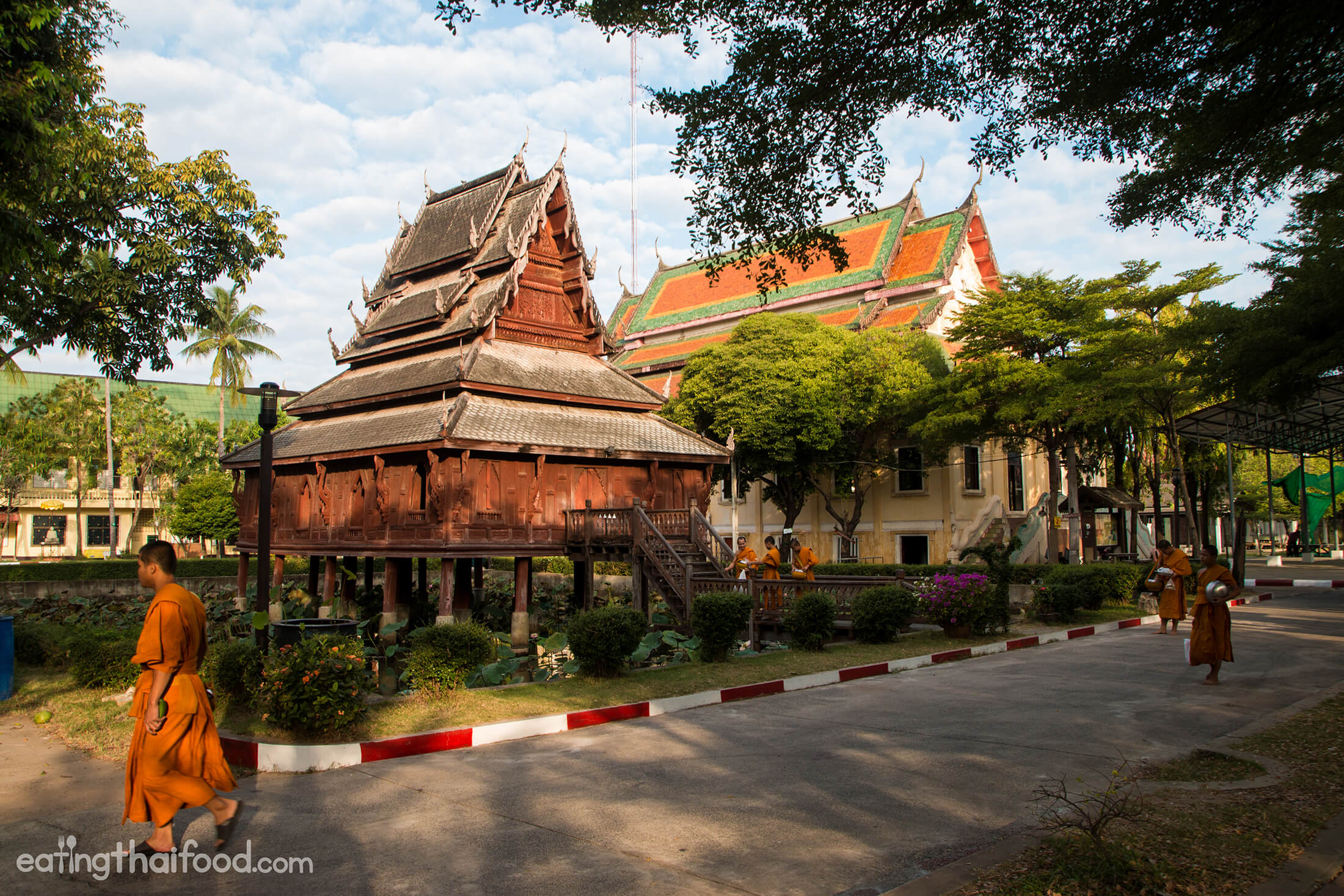 Ubon Ratchathani (อุบลราชธานี) is a province and city in the Isaan region of Thailand, but located on the far eastern edge, nudged against Laos.
Although it's one of the four major cities in Isaan (including Udon Thani, Khon Kaen, and Khorat), Ubon Ratchathani has a much smaller and laid back feel to it; It's a city that's made for relaxation.
Located in Isaan, you can be assured marvelous northeastern Isaan Thai food is not hard to come by – I'm talking about fantastic som tam (ส้มตำ), gai yang, pla pao, and as much sticky rice as you need to keep exploring.
I spent a couple weeks eating and wandering around Ubon Ratchathani, and as far as cities go in Isaan, Ubon is one of my favorites – mostly due to its laid back feel, extremely friendly people, and in my opinion, some of the tastiest som tam (ส้มตำ) in Thailand.
Yet even though Isaan food is the traditional cuisine of Ubon Ratchathani, there's also a surprisingly fantastic supply of Thai Chinese restaurants and restaurants serving a variety of Thai regional food.
Where to stay in Ubon Ratchathani
When my wife and I visit Ubon Ratchathani we typically stay at T3 House, a clean and pretty new hotel in a good location in Ubon. It's also just a 2 minute walk from some of the best restaurants in Ubon Ratchathani, like the ones listed below!
Best restaurants in Ubon Ratchathani
Pornthip Som Tam Gai Yang – Wat Jaeng (ร้านอาหาร พรทิพย์ส้มตำไก่ย่าง (วัดแจ้ง) – Located just down the road from Wat Jaeng temple, Pornthip Som Tam is a family run Isaan restaurant that serves insanely delicious plates of som tam and tasty plates of gai yang – one of the world's great food pairings. My favorite version of green papaya salad is som tam Laos (ส้มตำลาว), named after the country Laos, that includes green papaya, chilies, and lots of pla ra (fermented fish sauce). This is one of the best restaurants in Ubon Ratchathani, a place you shouldn't miss when you visit.
Dee Amnuaychok (ร้านตี๋อำนวยโชค) – Being half Chinese, I'm always up for eating Thai Chinese food in addition to everything else. After walking past the giant Dee Amnuaychok (ร้านตี๋อำนวยโชค) restaurant a few nights in a row, and seeing how busy it was, my wife and I decided to eat there. Their menu is filled with many stir fried meat and vegetable combinations, as well as braised duck, and a variety of soups. I loved the food here so much I ended up eating here for about a week in a row every night. Gai pad med mamuang heemapan (ไก่ผัดเม็ดมะม่วงหิมพานต์), chicken fried with cashew nuts, is a wonderful dish, but unfortunately it's often too sweet for me – but at Dee Amnuaychok (ร้านตี๋อำนวยโชค) they served it perfectly. Superb Thai Chinese food in Ubon Ratchathani.
Get e-mail updates (for FREE):
Join over 18,000 other Thai food lovers who get exclusive tips about the best Thai food by e-mail…