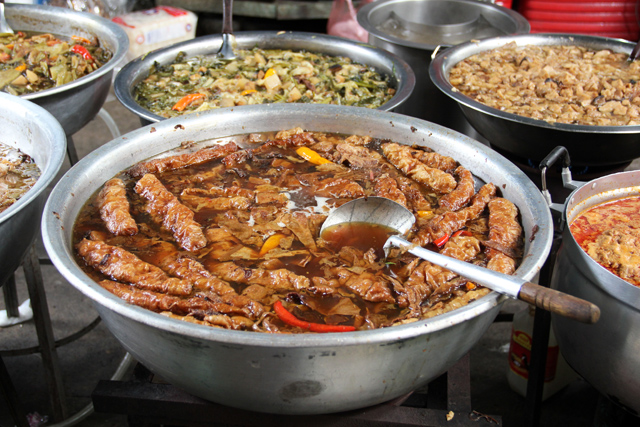 If you're in Thailand, you've been seeing the distinctive yellow flags draped on street carts and hanging above restaurants everywhere you look.
On Monday, I had a chance to visit Yaowarat Chinatown in order to take part in the action – and by that I mean EAT!
So here's Part 1 of the video that includes a full vegetarian breakfast and some sweet peanut candy…
If you can't see the video, check out Part 1 here)
Isn't the peanut candy awesome?
Luckily, all their hard work is much appreciated in that sweet sweet candy they produce!
And here's Part 2…
(If you can't see the video, check out Part 2 here)
The very old lady serving the black drink (which I had never heard of until drinking it right then), didn't even speak Thai (she was Chinese). She had to call the adjacent vendor to talk to us in Thai.
It tasted a little like licorice, and they explained that it was very good for the throat!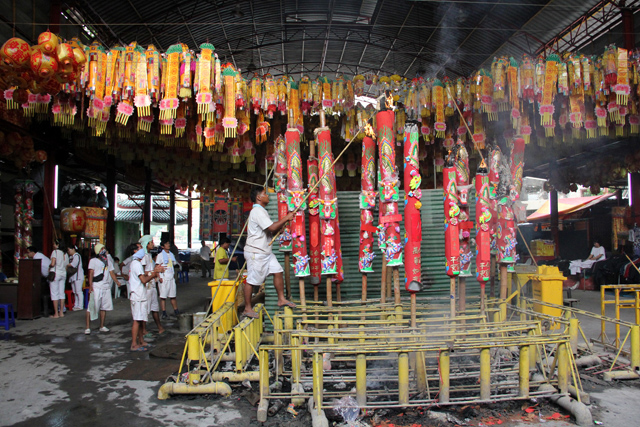 Thank you very much for watching this 2 Part series of the Thailand vegetarian festival 2012 straight from the back alleys and markets in Yaowarat, Chinatown, Bangkok.
The action will continue until the 23rd of October, so if you have a chance, get out there and taste some vegetarian Thai food and maybe even some fake meat (which there's A LOT of)!
"Thailand Vegetarian Festival 2012 – VIDEO Action from Bangkok!" – Click here to tweet now!
Thanks for watching, more coming soon!