Restaurant Name ชื่อร้านอาหาร
Ta Bun Tum
City / Place สถานที่
Pinklao, Bangkok, Thailand
Open Hours เวลาเปิด – ปิด
11 am – 8 pm
Telephone Number เบอร์โทรศัพท์
0847 070 2950
What to Order / Prices อาหารแนะนำ / ราคา
Pad prik gaeng gai (chili curry chicken) – 30 baht
Gai pad kee mao (fried rice noodles)
Khao pad tom yum (spicy soup fried rice) – 30 baht
Guay teow lui suan (Thai fresh summer rolls) – 30 baht
Pay about street food prices at these restaurants.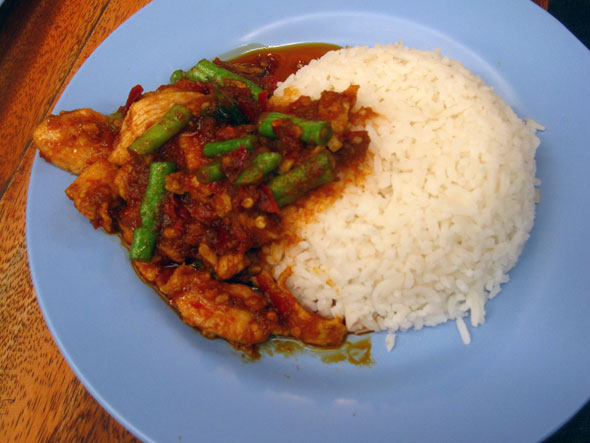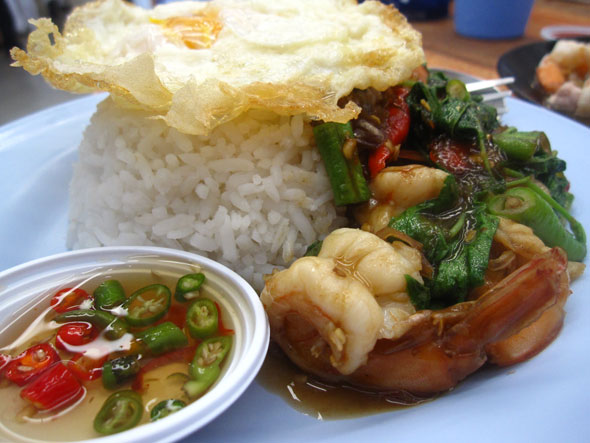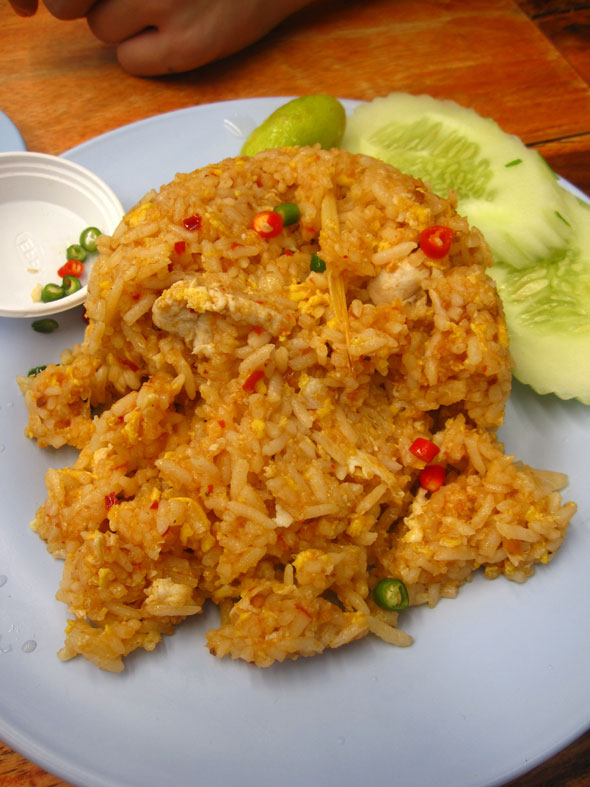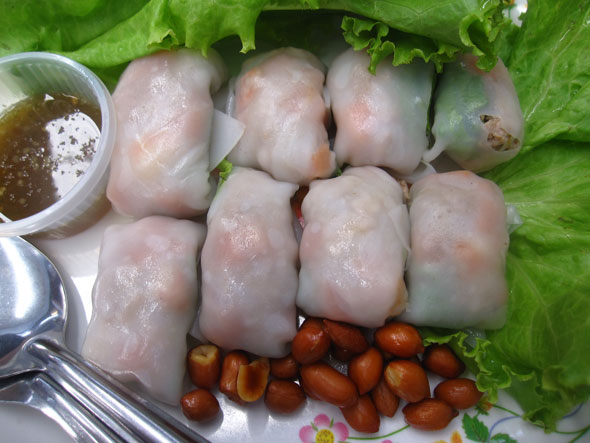 Description บรรยาย
In the back of the clothing market next to Major Pinklao shopping center are a few world class eateries, serving all the shop owners and shoppers.  There is a wide selection of food here from Isaan to Southern to normal Thai food.  A menu is available, though if you know the dish you want, the process is a lot more hassle free.
Opinion ความเห็น (Rate with Stars at the bottom!)
Great restaurant if you happen to be in the area for lunch, but don't go too far out of your way to eat here as there are countless others equal in Bangkok.  I always enjoy the khao pad tom yum and kuay teow lui suan.  The staff are friendly and there is a great diversity of dishes to order.
Address ที่อยู่
Pin Ngen Market block R28-R29, Market next to Major Pinklao


View Bangkok Food Map in a larger map