Restaurant Name ชื่อร้านอาหาร
Rawanstar Restaurant (Roasted Duck)
City / Place สถานที่
Ratchawat Market, Bangkok, Thailand
Address ที่อยู่
955/6 Thanon Nakhon Chaisi, Kate Dusit, Bangkok 10300
Open Hours เวลาเปิด – ปิด
9 am – 3 pm
Telephone Number เบอร์โทรศัพท์
0-2241-2506
What to Order / Prices   อาหารแนะนำ / ราคา
Bped yang (roasted duck)
Khao na bped (rice and duck)
Ba mie bped hang (dry egg noodles and duck)
Giew nam moo daeng (wonton dumplings with pork)
Pay around 50 – 100 baht per person for a nice meal.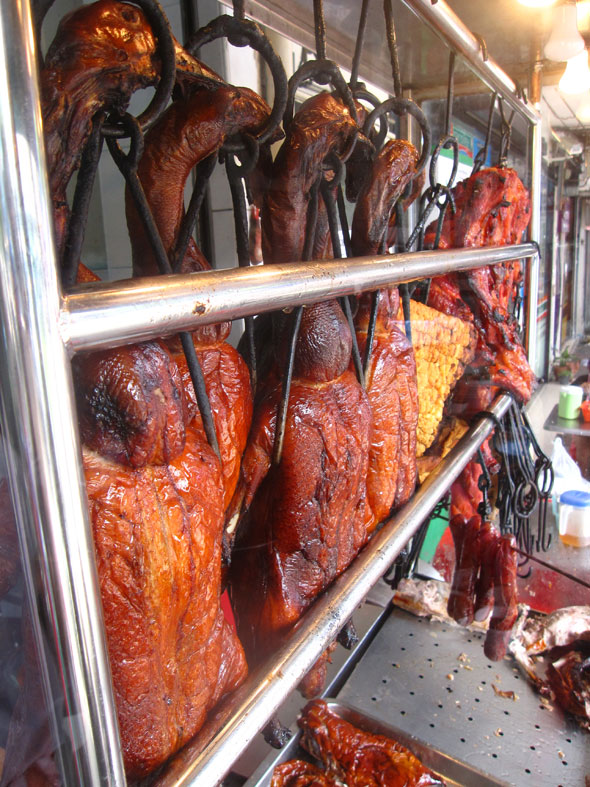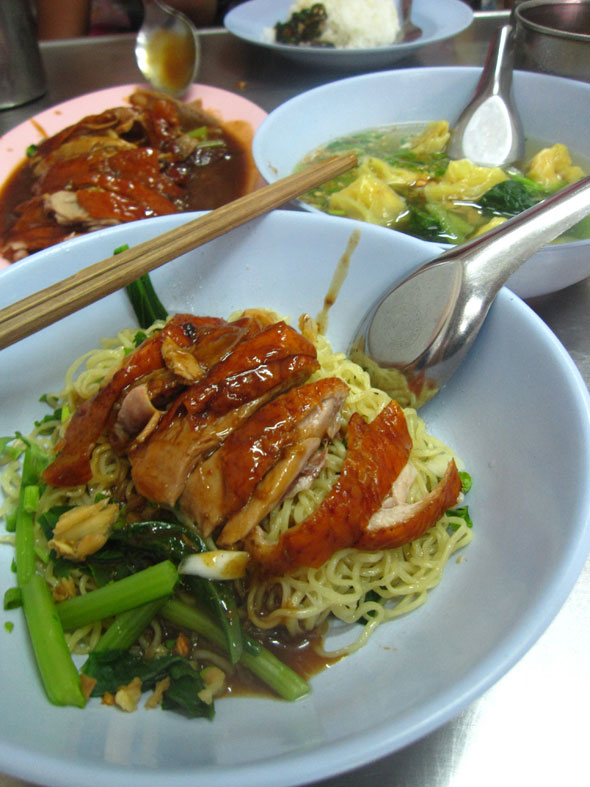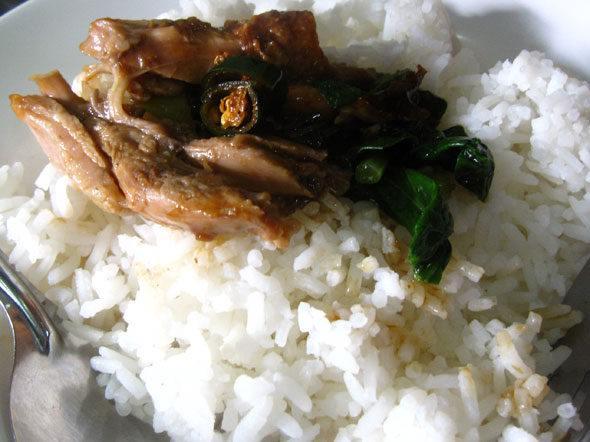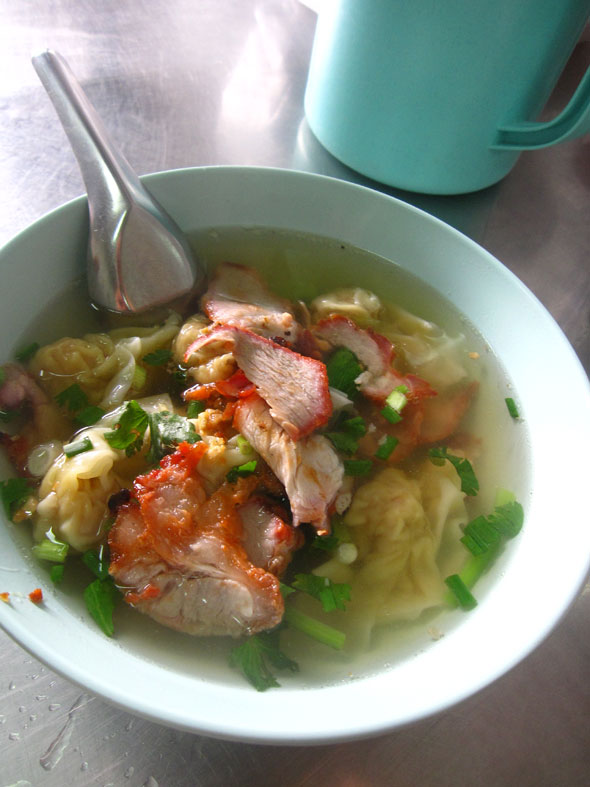 Description บรรยาย
Roasted ducks fly in and out of Rawanstar rapidly.  This restaurant is packed with fans in the morning and lunchtime hours.  Many people get whole ducks and noodles to go.  I prefer to sit in the restaurant, soak up the busy atmosphere and eat the delicious food.
Honest Opinion ความเห็น
Everything revolving around the roasted duck is absolutely superb.  At Rawanstar, they have duck roasting down to a fine art!  If you are ever in the neighborhood you have to order up a round of duck noodles!
Map

View Bangkok Food Map in a larger map