Restaurant Name ชื่อร้านอาหาร
Param 9 Kai Yang
City / Place สถานที่
Bangkok, Thailand
Open Hours เวลาเปิด – ปิด
10 am – 8:30 pm, Open everyday except Monday
Telephone Number เบอร์โทรศัพท์
02 719 8039
Get exclusive updates
Enter your email and I'll send you the best Thai food content.
What to Order / Prices   อาหารแนะนำ / ราคา
The menu is provided via a checklist making it convenient to order (if you can read Thai).  Otherwise Param 9 Kai Yang serves all Isaan specialties and more.
Pla chon pao (grilled snakehead fish) – 120 baht
Larb moo (pork sala) – 50 baht
Som Tam (papaya salad) – 30 baht
Kor moo yang (grilled pork neck) – 60 baht
Tom saap moo (sour pork soup) – 60 baht
Nam kang sai (mixed ice dessert)
Little more expensive than street food prices but well worth the nice seating and environment.  Expect to pay 100 – 200 baht per person for a highly satisfying feast.  Can get by on less, depending on food spread.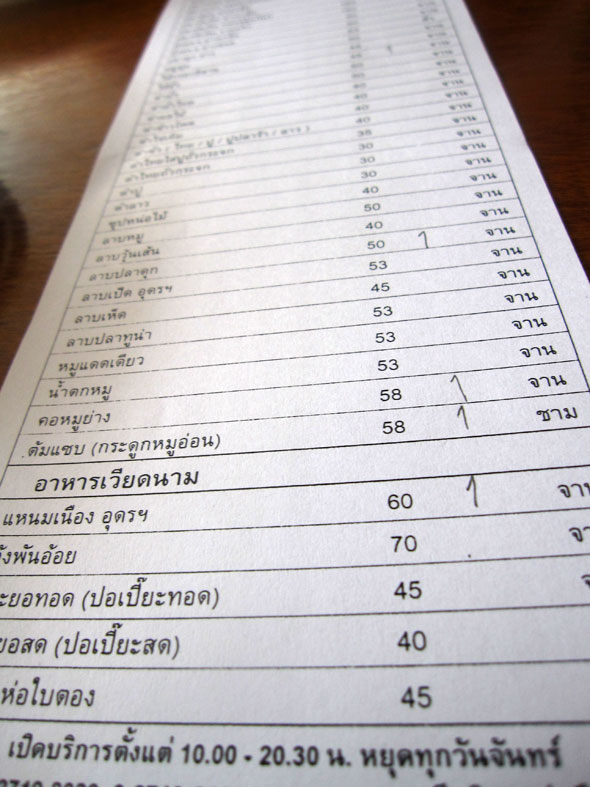 Description บรรยาย
Located in a quiet tropical environment on the side of the noisy Rama 9 highway is Param 9 Kai Yang restaurant.  At the entrance it almost seems like a small market with ladies making Thai pancakes and desserts (khanom wan).  In the middle of the large seating area is a laptop station where all the billing is being handled.  On the weekends this restaurant can be hopping with hungry guests.
Honest Opinion ความเห็น
The Isaan food here was scrumptious.  I thought the Gai Yang (grilled chicken) was a little dried out, but the larb pla duk, som tam, and pla chon pao were outstanding.  Another great addition about Param 9 Kai Yang is that it is an open-air large area with seating for a few hundred people.  Don't hesitate to bring a huge group here.
Don't forget to eat the nam kang sai for dessert. It's display and taste was immaculate.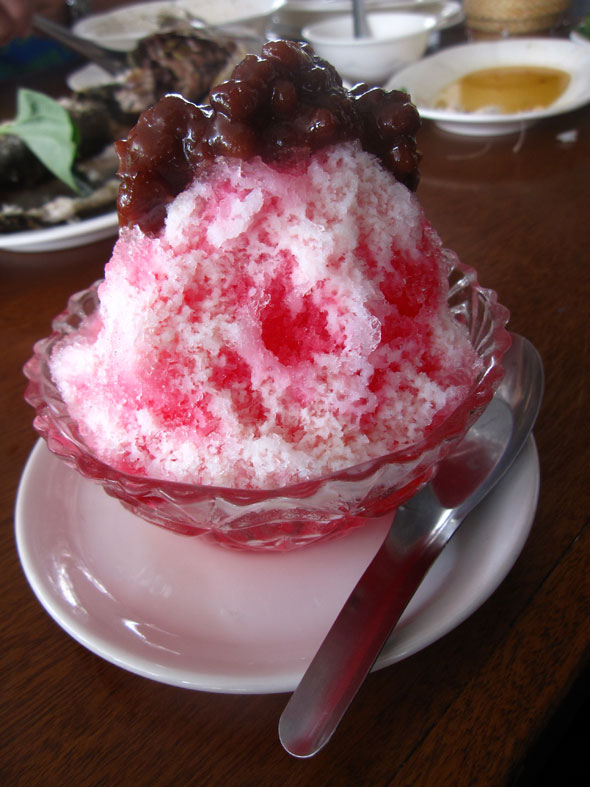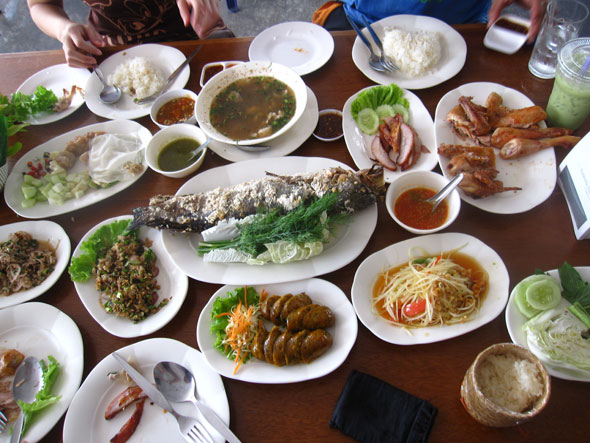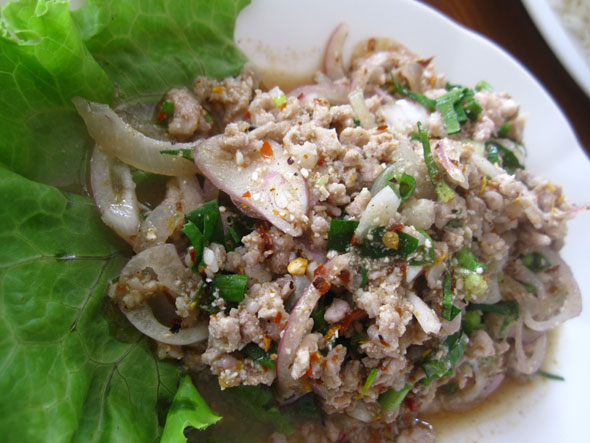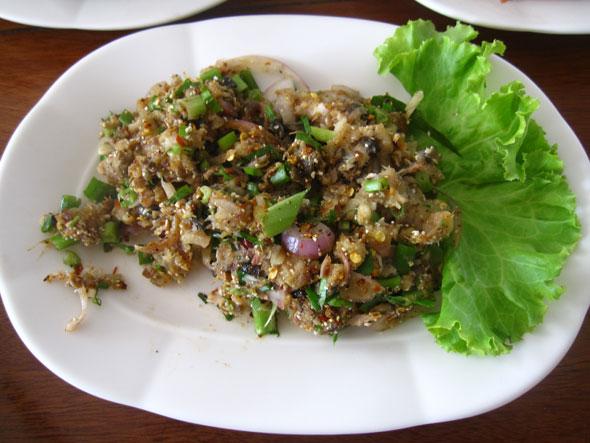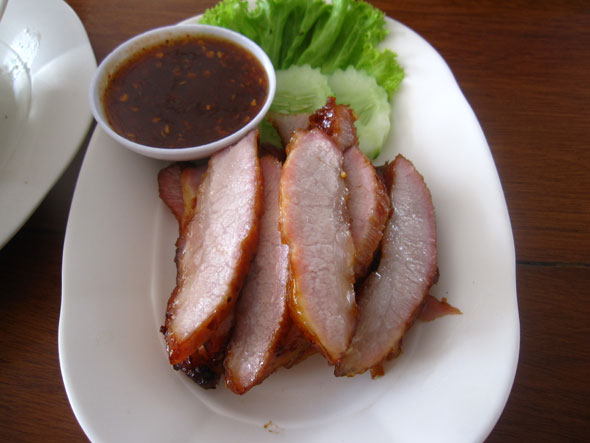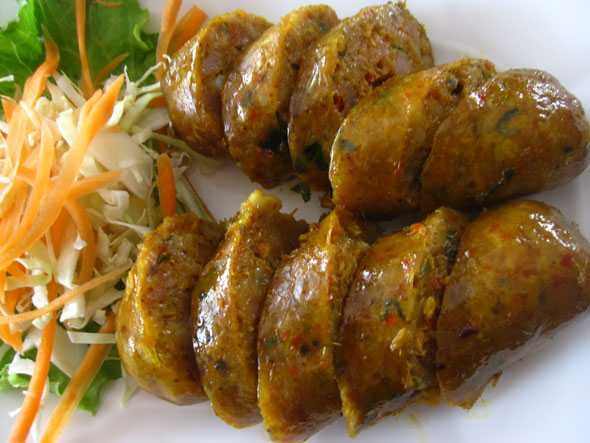 Address ที่อยู่
54 Rama 9, Hua Mak, Bang Kapi, Bangkok 10240

View Bangkok Food Map in a larger map