Restaurant Name ชื่อร้านอาหาร
Ma Yodpak Radna
City / Place สถานที่
Ratchawat Market, Bangkok, Thailand
Address ที่อยู่
775/1 Thanon Nakhon Chaisi, Kate Dusit, Bangkok 10300
Open Hours เวลาเปิด – ปิด
Mon-Fri 10:30-2, 5-12:30, Sat-Sun 5-12:30
Get exclusive updates
Enter your email and I'll send you the best Thai food content.
Telephone Number เบอร์โทรศัพท์
0-2241-1860
What to Order / Prices   อาหารแนะนำ / ราคา
Sen yai radna (wide rice noodles with gravy)
Pad see ew (stir fried rice noodles with soy sauce and egg)
About 50 baht per dish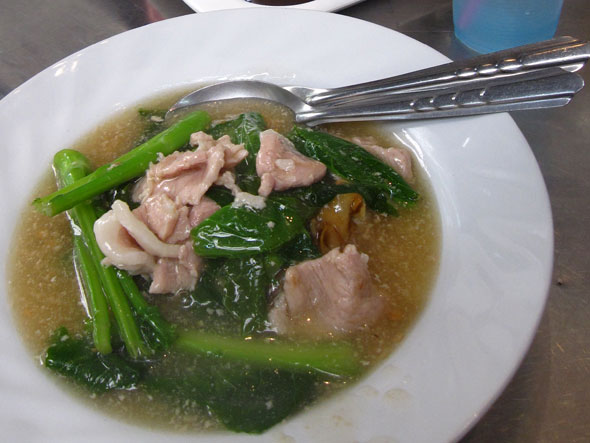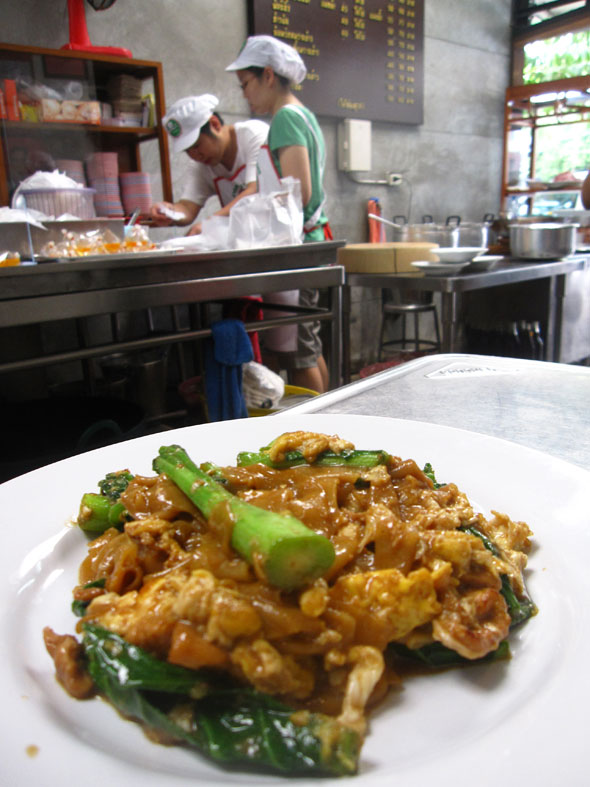 Description บรรยาย
Ma Yodpak Radna has been renovated with a modern artsy interior in the midst of an old neighborhood. Varnished concrete walls and stainless steel tables and chairs make it looks clean and stylish.  Every time a fresh batch of radna gravy is cooked up, the entire restaurant fills with incredible aromas.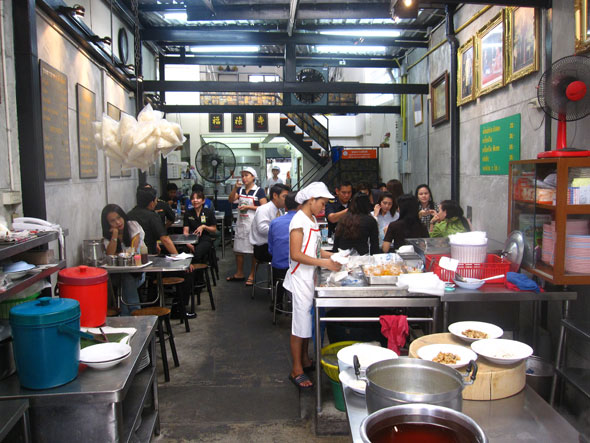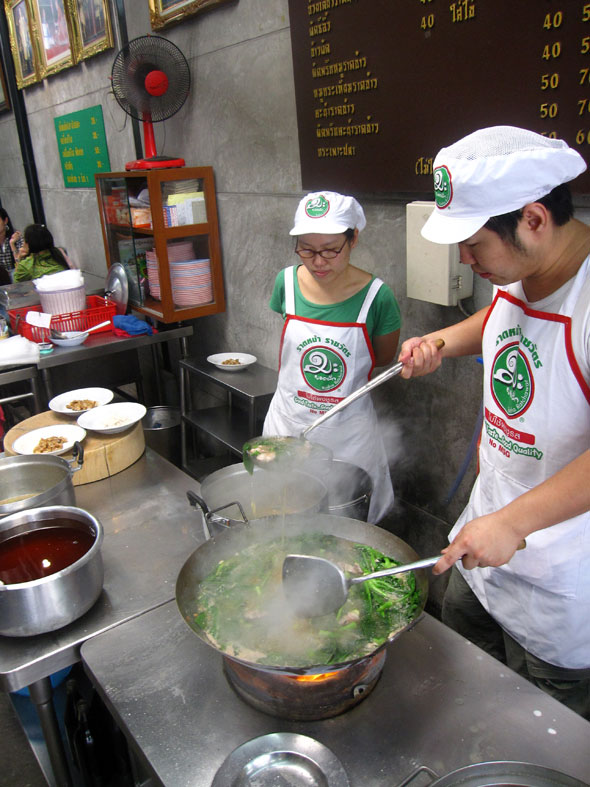 Honest Opinion ความเห็น
The two dishes I ate were quite good but not the best I've ever had.  I would definitely go back for the decent food and great atmosphere.
Map

View Bangkok Food Map in a larger map