Restaurant Name ชื่อร้านอาหาร
Jaow Restaurant
City / Place สถานที่
Yaowarat, Bangkok, Thailand
Address ที่อยู่
Yaowarat, Soi Plaeng Nam (On the corner of Thanon Charoen Krung and Soi Plaeng Nam)
Open Hours เวลาเปิด – ปิด
10 am to 9 pm
Telephone Number เบอร์โทรศัพท์
02 623 0907
What to Order / Prices   อาหารแนะนำ / ราคา
It's hard to really name the dishes and the menu changes daily, but order whatever you think looks delicious. Try the fish curries and fried vegetables.  The owner will even give you a sample if you contemplate for too long!
Dishes cost about 50 baht with rice.  For a stuffed feast expect to pay about 100 baht per person.
Description บรรยาย
Jaow serves an extensive array of pre-cooked dishes, laid out in the restaurant and sprawling onto the sidewalk.  You will see and smell this restaurant long before you get there.  During lunch there are a few tables set up on the street.  You can order your food and the owner will serve you.
Honest Opinion ความเห็น
The homemade food is among the restaurants I dream about and long to eat at everyday.  Though some dishes might seem a little strange, the food is cooked by a loving mother who takes pride in her fabulous cooking.  The intricate spices and curries are excellent.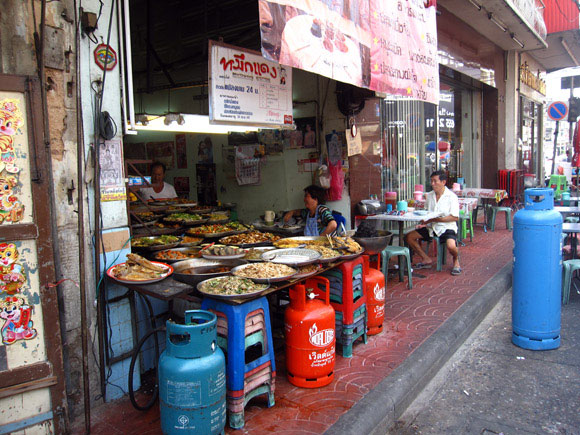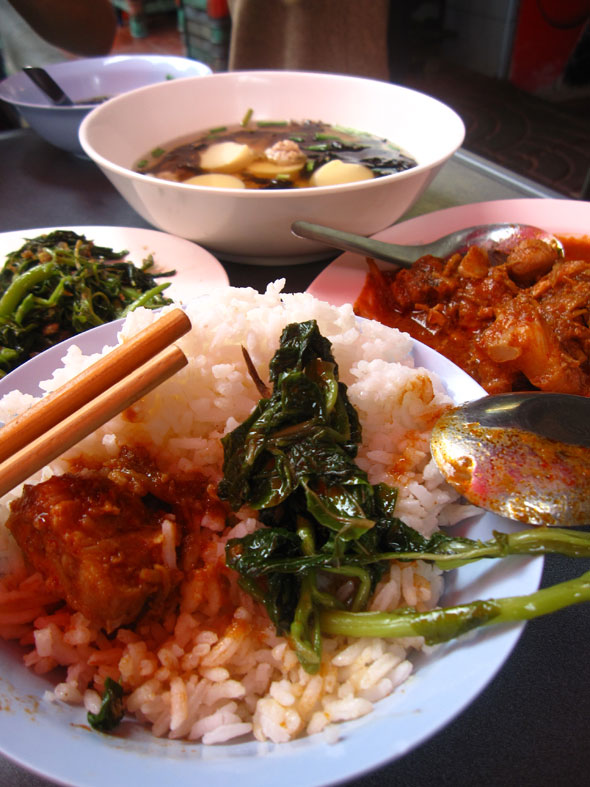 Address ที่อยู่
Yaowarat, Soi Plaeng Nam (On the corner of Thanon Charoen Krung and Soi Plaeng Nam)

View Bangkok Food Map in a larger map