Pla Kapong Neung Manao ปลากะพงนึ่งมะนาว
Thai Steamed Lemon Sea Bass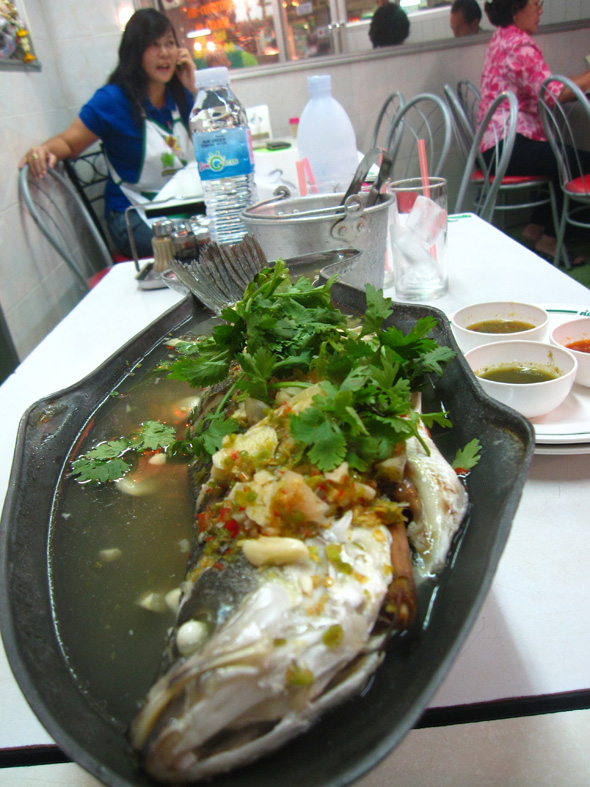 Get exclusive updates
Enter your email and I'll send you the best Thai food content.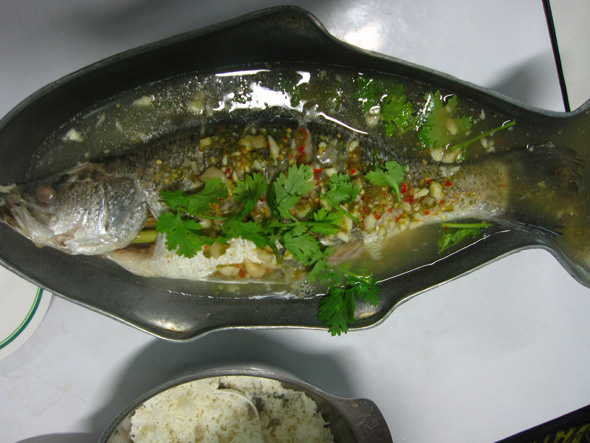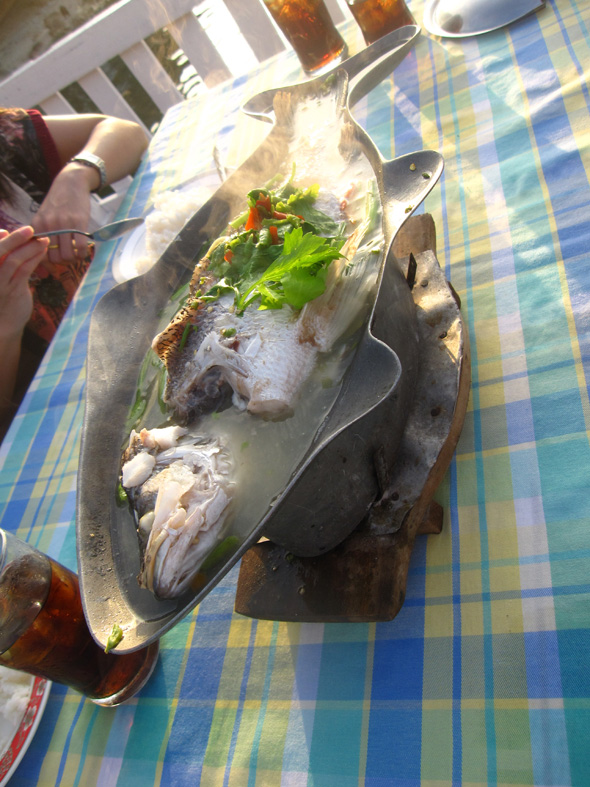 Pronunciation
bplaa-gà-pong nêung má-naao
Description
A steamed sea bass is submerged into a robust blend of lemony chili soup with a host of Thai garnishing like cilantro, garlic cloves and lime slices.  It is almost always served in a fish shaped pan above a flame or bed of charcoal to keep the dish steaming and constantly piping hot.  Take a bite of the fish or a spoonful of the lemon fish flavored soup that accompanies.
Main Ingredients
Sea bass / sea perch
Lime
Garlic
Green onions
Cilantro
Chilies
Fish sauce
Stock / broth
Where to Eat
Kuang Seafood (on the corner of Thanon Rang Nam and Rajaparop) see the Bangkok food map
Recipes / Information