Khanom Jeen Nam Ya Kati: Thai Rice Noodles with Coconut Milk Curry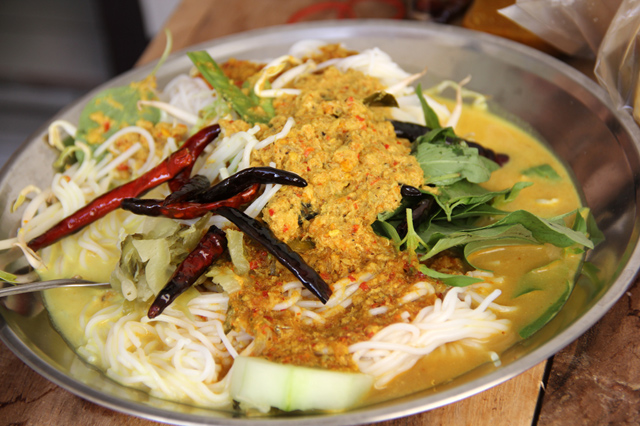 Though I'm normally a rice man, I often dream of Khanom Jeen Nam Ya Kati.
Khanom Jeen are soft (lightly fermented) rice noodles. Nam Ya Kati is a kind of curry made with heavy coconut milk, lots of spices and chilies. This southern style variation also includes little pieces of fish within the curry. There are lots of different curries to eat on top of khanom jeen noodles, like khanom jeen gaeng tai pla which is also a fantastic choice.
When I have a plate of Khanom Jeen Nam Ya Kati before me, I'm a very very happy man!