Great American Ribs, Barbecue, and Beer with the US Embassy in Bangkok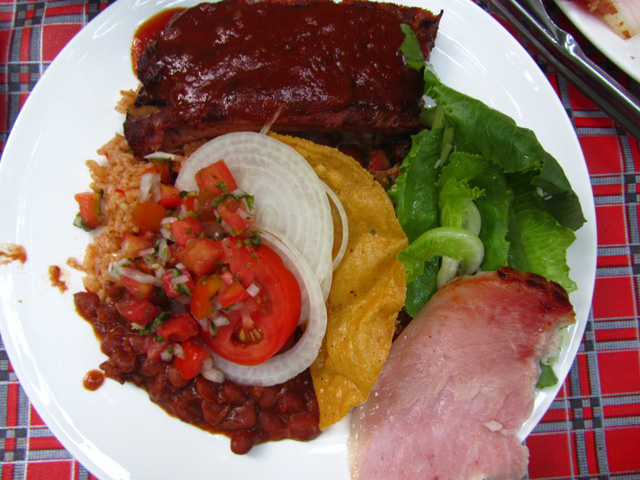 Sure ribs exist in Bangkok, but where can you feast on entire racks of pig smothered in smoky barbecue sauce that slide right off the bone like melting cheese?
We found the answer at the Great American Rib Company, a restaurant specializing in authentic American style hickory smoked barbecue.
So what's the occasion for us calling a Thai food timeout? We're smacking on ribs and covering animal parts in barbecue sauce while hanging out with some of Thailand's most interesting bloggers and social web enthusiasts. This rib feast disguised as a 'Blogger-B-Q' was hosted by Kristie Kenney, Thailand's new US Ambassador (follow @kristiekenney on twitter).
As usual we got carried into the evening by the choice of American beer and more food than we could handle. To find an account of the evening that actually includes pictures of people (not our top priority obviously), find the albums on the US Embassy's Facebook page.
How to Get to the Great American Rib Company, Bangkok
The Great American Rib Company restaurant in Bangkok is located just off Sukhumvit Soi 36. From Thong Lo BTS station, it's either a 15 minute walk or a fast motorcycle taxi ride away.
Warning: After finishing your meal, you'll want to take a motorcycle back to the BTS – trust me!
Address: 32 Sukhumvit Soi 36 Sukhumvit Road, Klongton, Klongtoey, Bangkok, 10110
Click Here to visit the official website

View Eating Thai Food Map in a larger map