Food Photo: Thai Stir Fried Squid with Basil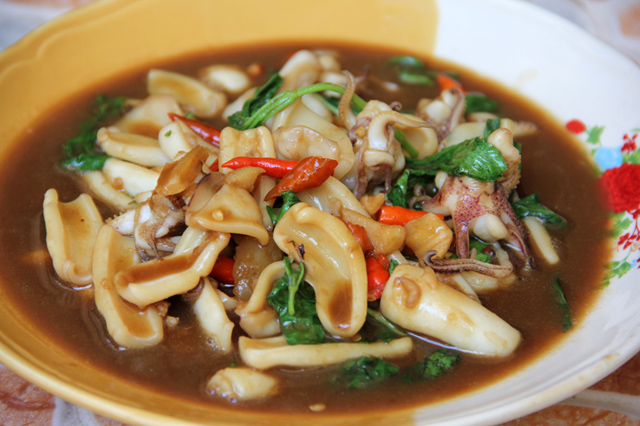 One of the most common day to day dishes in Thailand is known as Pad Gra Pao – a choice of meat stir fried with a few assorted veggies and the all important "holy basil" thrown in at the end.
The result is a pleasant salty dish with a peppery basil flavor that goes excellent with a plate of steamed white rice. While pad gra pao gai and pork are both common, I enjoy my pad gra pao with shrimp or squid.