Food Photo: Thai Fried Rice Noodles (Pad See Ew)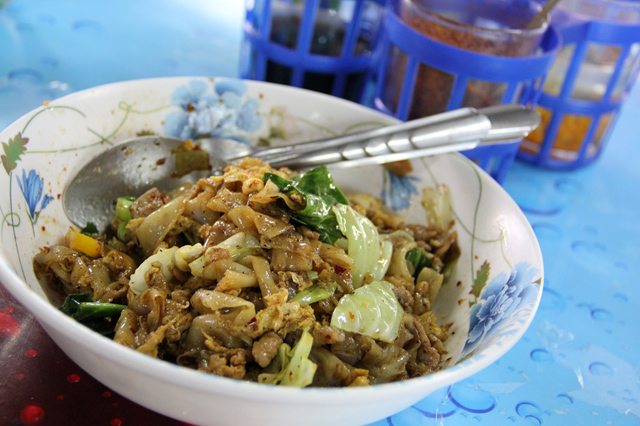 There are many different types of noodles in Thailand. Pad see ew ผัดซีอิ๊ว uses the thickly cut rice noodles known as "sen yai." They are fried along with soy sauce and a few other ingredients to make a delightful bowl of dry stir fried noodles.
I like to eat my pad see ew ผัดซีอิ๊ว with a few scoops of chili flakes and vinegar! I ate this bowl just at a random street stall in Bangkok, but you can get a great sit down bowl of pad see ew over at Ma Yodpak Radna restaurant near Ratchawat Market.