Food Photo: Larb Moo – Simple and Scrumptious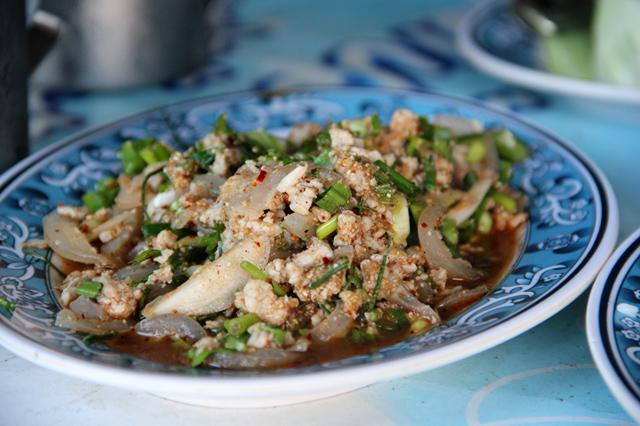 Larb moo ลาบหมู to me is a dish in Thailand that can be fantastic when made right, but really boring if make to mediocre standards.
I like it with a significant amount of toasted rice flakes, so you get that good crunch that a larb should have, and I also enjoy larb moo with a lot of ime juice!
This was a great plate of larb moo from a little stall near the Rong Kluea Market in Aranyaprathet, Thailand.