Food Photo: Homemade Kuay Teow Gai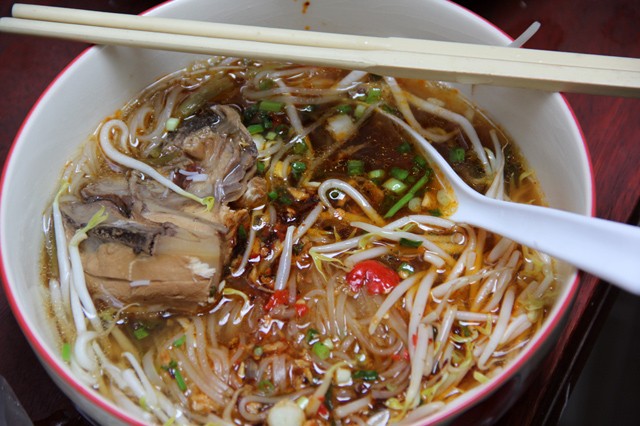 Even though Bangkok street food is awesome, there's still nothing like a homemade meal. Part of the reason is the quality of homemade food, plus the fact that one can eat as much as he/she pleases (portion sizes on the street are often quite micro).
I dressed up this bowl of kuay teow gai ก๋วยเตี๋ยวไก่ with a few dollops of prik pao (roasted chili sauce), lots of vinegar, and nice big flavorful meaty chunks of chicken!