Food Photo: Common Thai Lunch – Khao Pad Goong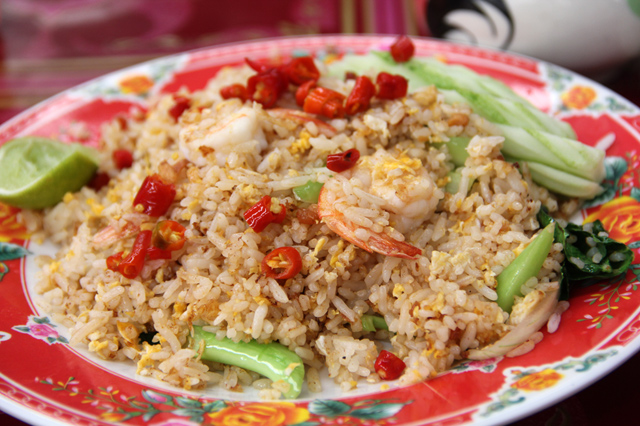 One of the most common lunches in Thailand is just a plate of fried rice with shrimp – khao pad goong. Many local eaters like to add a squeeze of lime and a dash of chili filled fish sauce for extra flavoring!
I also enjoy eating khao pad goong as a Thai breakfast dish.