Dish it: Usman Halal Thai Food on Sukhumvit 22
Easy to reach, but little known family style Thai halal food!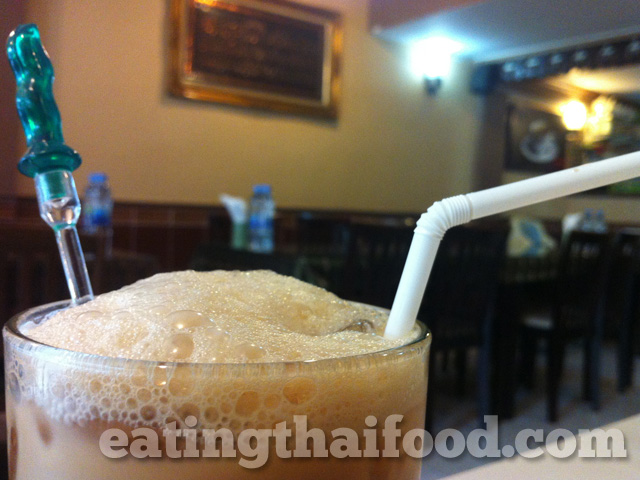 I'm pretty happy to be writing up Usman, a small family style restaurant serving halal Thai food, which doesn't get enough attention!
While the owners are from the south, don't expect this Thai halal food to be similar to Thai southern food we go bonkers about in other places on this blog.
Actually I had dropped in this place months before and after seeing no epic biryanis or standout 'burn a new hole in you' curries, I left thinking it wasn't the place for me.
Fortunately, I went back and discovered the food is great. Many of the dishes do pack plenty of heat, but the menu layout doesn't really do you any favors when deciding what to order.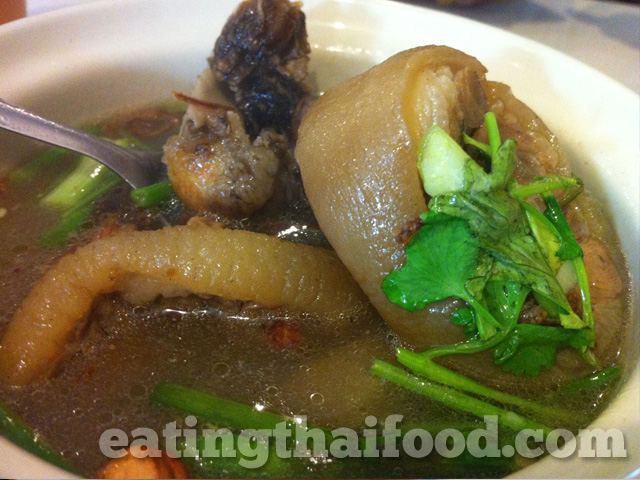 Get a load of this oxtail soup they brought me.
First glance, didn't look like much. First taste, didn't taste like much.
Second spoonful, I notice there's a slow spicy kick and suddenly my mouth is wide awake! Congrats to Usman on creating a flavorful broth. I got excited and by the time I looked up again, the curries and other dishes I ordered in a flurry were showing up.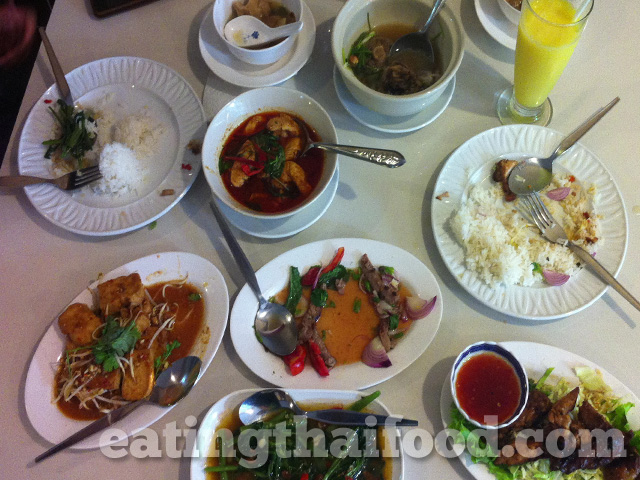 Another reason I love halal food is because unlike many restaurants, they tend to be very understanding and respectful of your eating restrictions. This means it's a great place to take vegetarians and vegans who want to try Thai food but don't want to be hassled OR don't want to sacrifice on flavors.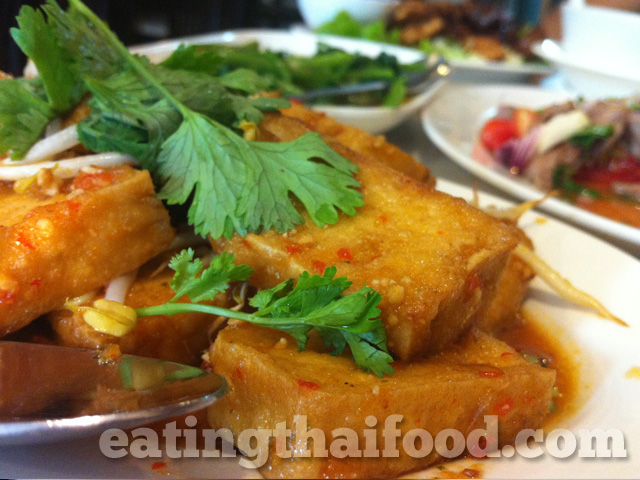 So, of course, I loved this tofu dish which was full of flavor!
I ordered a panang curry that I wasn't crazy about (although it looks like red death, it didn't really take me there) and didn't really care for the heavily peanut flavor on their chicken wings.
The fried morning glory was typical, so the other standout dish which you must order is the spicy beef salad.
Even the dishes I didn't like I could tell were really carefully made. So I'm a fan of this place and I recommend dropping in if you're in the area.
The Bottom Line
Usman is a great restaurant, especially if you're desperately seeking halal Thai food which can be hard to find for newcomers to the area.
However, the restaurant is still very family style which is great, but limits them a bit as far as the service and their menu. I would love to see their menu developed to really highlight the must try dishes at the restaurant and to spell out more clearly for visitors the difference in their style of food and the typical Thai dishes you could get at a similar place.
So if you turn up be aware that the food can be a bit slow. For your first time I recommend ordering a spread of dishes to figure out what you like is the way to go. If you don't speak Thai, usually there is someone there who speaks a bit of English, but their ability to recommend dishes for you is limited.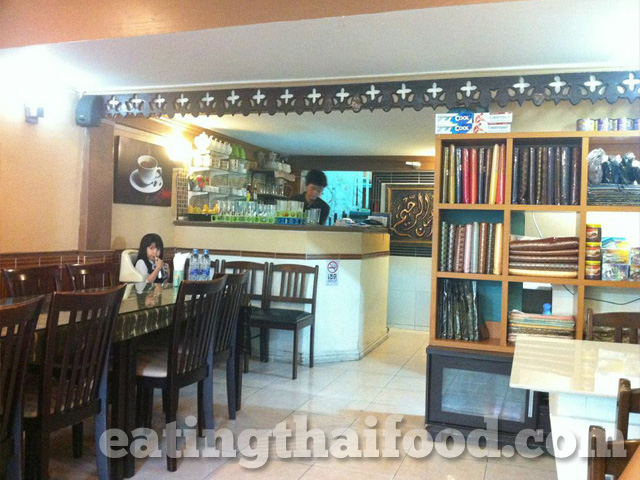 Usman Restaurant, Thai Halal Food on Sukhumvit 22
Address: Sukhumvit Soi 22, in a small soi just pass Queen's Park Hotel. Look for their yellow sign.
Hours: 10 am – 10 pm daily, closed Friday
Phone: 02 2581135
Prices: Reasonable pricing at around 80-120 baht per dish.
How To Get There:
Very easy to find with the map below. Or you can follow any directions to the Queen's Park Hotel which is nearest to the Phrom Phong BTS.

View Bangkok Eating Thai Food Map in a larger map