The Courageous Kitchen Visits Bangkok's Naj Thai Cooking School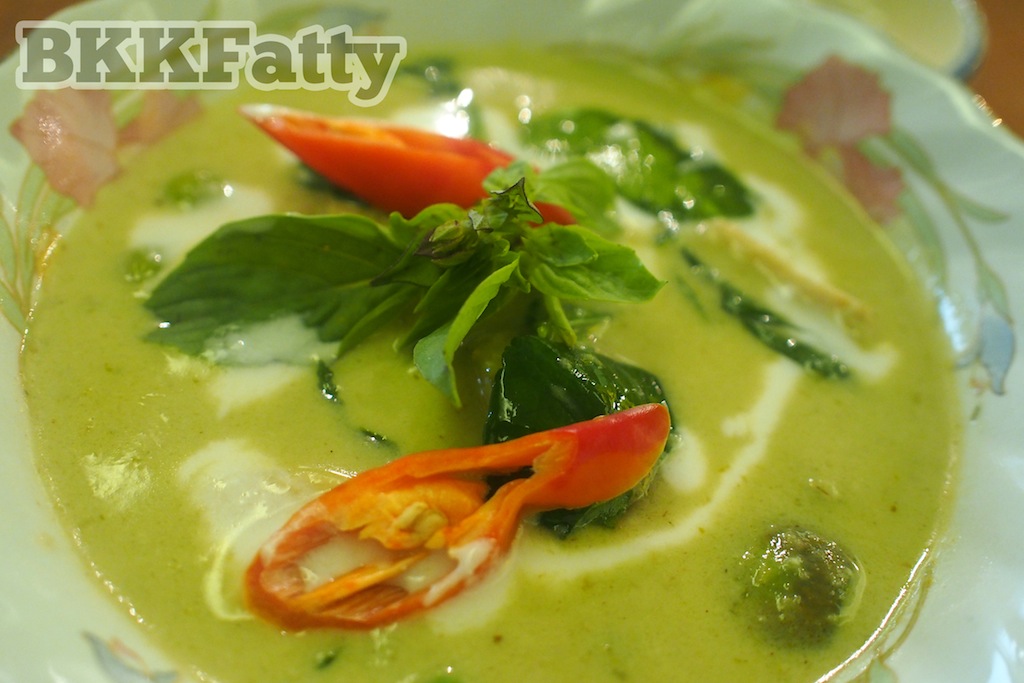 Earlier this year I kicked off a project teaching kids to cook as a way to build confidence, encourage nutrition, and teach invaluable life skills. I named the project The Courageous Kitchen and have been busy recruiting friends, chefs, and people I know who love to cook to come and teach. We cook all kinds of stuff. Thai, Indian, Middle Eastern, and random American food too! One thing the students really love is watching Mark's youtube recipes and then setting off to try to attempt the same dishes. Then one day, Mark showed up and we a fun cooking session with the girls who were still learning their way around the kitchen.
Watch the video:
The video really helped us generate interest in the project. Now a few months later when I watch the video, it reminds me how much all of our regular students have progressed since we started. But I'm always looking for new ways to challenge them and when I was invited to take my team of mini-chefs to Naj Thai Cooking School, I knew it would be a special time.
The cooking school is housed in the same building as Naj Exquisite Thai Restaurant, which is run by the same family of chefs as The Local Restaurant. The Thai food cooking school usually plays host to tourists wanting to learn to cook Thai food or locals looking to increase their knowledge of authentic Thai cooking. But instead of their usual guests, the teaching chefs volunteered their time to work with a small group of our Courageous Kitchen kids.
The restaurant Naj is housed in an WWII era house and I've eaten there many times. However, this was the first time I had the chance to visit the cooking school which is in a newer building adjacent to the historic house. When I arrived in the cooking area, I was surprised how much it looked like we were in a professional cooking studio. There were plenty of well lit stations and even a main teaching area, complete with a hanging mirror to project what the chef was doing as he demonstrated a recipe.
After some discussion of the different regions of Thai food and different curries, it was decided we would make a green curry. The kids were excited when they heard they could make it as spicy as they wanted. Then Chef Can demonstrated the authentic method of making green curry, explaining a little of the history along the way. He had everyone's full attention and both he and the other chefs were quick to develop a rapport with the kids, while simultaneously challenging their knowledge of Thai cuisine.
He explained a few ingredients even I didn't know how to say in Thai and then the kids were off to follow his example! They weren't expecting to have to make it on their own. Normally when they cook at my house they're paired up or work in groups to prep, cook, and clean. However, this time they were on their own to replicate the green curry, with only the guidance of the three teaching Chefs watching over each of them. There were some shrieks of fear and delight as Chef Ohm, another of the chefs, went around giving tv game show like commentary to each of their curry's presentation and taste.
What a great experience! But we weren't done yet. The chefs really wanted to teach them the dish they are most often asked about, pad thai! Now we had made pad thai at home, but it was the easiest version possible, which has only a few remnants of the old school recipe's steps and not even close to all the original ingredients — especially the ones included in the traditional garnish you commonly see at Thai restaurants. So it was back to the classroom on this dish, it's ingredients, and as the chef demonstrated, he was encouraging everyone to plate the dish beautifully.
Pad thai was definitely a dish which required remembering more steps and attention to keep from overcooking the noodles or the eggs. That was a challenge the Courageous Kitchen kids took on wholeheartedly and I was proud no one panicked under all of the pressure. Instead, they all presented nice looking dishes and got great feedback from the chefs about their ability. Finally, it was time to eat their creations!
Overall the visit to Naj Thai Cooking school was awesome and the chefs worked great with the kids. A big thanks to the Naj team for welcoming us (for free) and we'll certainly be back with more kids in the future. Check them out if you're looking for a great cooking class in Bangkok and tell them your heard of them through Eating Thai Food!
If you're interested in finding more info or donating to the kids cooking project you can visit The Courageous Kitchen page on Bkkfatty.com
Naj Thai Cooking School
Address: 42 Convent Rd., Silom, Bangkok, 10500
Phone: 662-632-1004-6
Email: [email protected]
Facebook: Facebook.com/najcuisine
Website: NajThaiCookingSchool.com
How to Get There
Naj is located across from BNH Hospital on Soi Convent Rd. The closest public transportation is either BTS Sala Daeng or MRT Silom. Take either and when you exit the stations walk down Silom Rd. (away from Lumpini Park) until you get to Convent Rd. Naj is located near the end of Convent, about a 10 minute walk.

View Bangkok Fatty Map in a larger map