Food Photo: Inside a Thai Dessert Ball
View inside of a Thai Bua Loy บัวลอยน้ำขิง dessert ball, stuffed with black sesame seed butter. One of my all time favorite Thai desserts.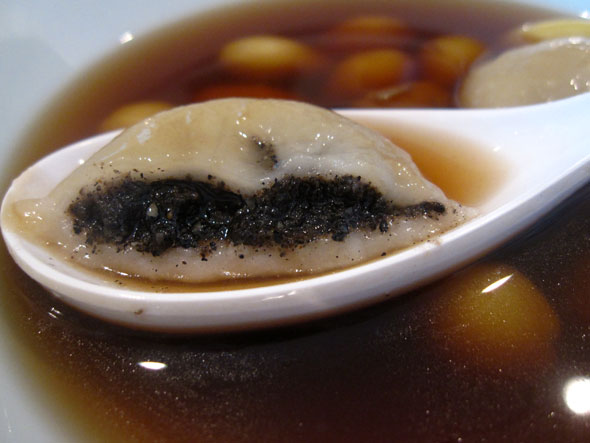 Join 27580 other Thai food lovers
If you enjoyed this post, get more authentic Thai food updates for FREE
How can I contact you?
Enter your e-mail below to subscribe to updates.
---